The amendments to the Employment of Foreign Manpower Act or EFMA will kick in tomorrow, 9 November 2012.
As mentioned in an earlier post, the EFMA Bill was passed on 11 September 2012.
In gist, the amended bill aims to to ensure that errant employers and agents do not take advantage of foreign workers without incurring heavier penalties. It also aims to nab errant employers who have schemed of ways to circumvent Singapore's tightened work visa framework.
Under this new framework, the following are in place:
1) The establishment of an administrative penalty regime to complement criminal prosecution;
2) Inclusion of new presumption clauses and expansion of investigatory powers; and
3) Inclusion of new stand alone provisions for EFMA contraventions and increased penalties.
In turn, law-abiding employers will benefit from a more level playing field. Errant employers on the other hand, will face up to $20,000 per penalty.
The second tranche of the EFMA review is in the pipeline. It will focus on improving the wellbeing of foreign workers.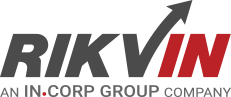 Rikvin's content team includes in-house and freelance writers across the globe who contribute informative and trending articles to guide aspiring entrepreneurs in taking their business to the next level in Asia.