Firms with female directors have seen better returns on equity and returns on assets, according to the 3rd edition of the Singapore Board Diversity Report by NUS Business School's Centre for Governance, Institutions and Organisations (CGIO) and BoardAgender.
The increased returns were obvious just 3 years after women joined the firms as female directors, the report said. Firms with female directors also showed better transparency and governance scores.
While this may indicate that female directors could be a positive presence on company boards, the reality is that the actual number of female directors who are sitting on boards are dismally small.
Now, only 8 out of 100 directors of firms listed on the Singapore Exchange are female. The study also found that women made up 7.9% of all board directors in Singapore's listed firms in 2012, up from 7.3% in 2011 and 6.9% in 2010.
Singapore is behind regional neighbours in this aspect. Indonesia has 11.6% of board directors who are women, Malaysia has 8.7% and Hong Kong has 9.4%. Asia is way behind more developed countries like the US, where 16.6% of board directors are women. Australia has 15.8% while Norway has a whooping 41% (due to a mandatory quota).
Mr Satish Bakhda, Head of Operations, Rikvin said: "Women are increasingly becoming a vital part of Singapore's workforce, especially with our current tight labour market. As with any developing country, the number of women in the labour force will increase as their education levels get higher."
"With this report, it would seem like there is a positive trade-off for women to get more involved in business. Businesses seem to be doing better when there is gender diversity among the top decision-makers."
"However, keeping women in the workforce will require more childcare facilities and parental incentives so that their children will be cared for while they are away at work. There must also be business continuity plans if female bosses or key employees take maternity leave," he said.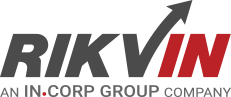 Rikvin's content team includes in-house and freelance writers across the globe who contribute informative and trending articles to guide aspiring entrepreneurs in taking their business to the next level in Asia.