Data from the latest Ministry of Manpower Employment Situation report shows that unemployment and layoffs have risen in the second quarter of 2013 (Q2 2013).
Unemployment and Redundancies
Overall unemployment has risen to 2.1% in June 2013, representing an increase from 1.9% in March 2013 and 1.8% in December 2012.
The unemployment rate for citizens increased from 2.9% in the preceding two quarters to 3.1% in Q2 2013. In addition, the resident unemployment rate rose to 3.0% in June 2013, representing a continuous upward trend from 2.9% in March 2013 and 2.7% in December 2012.
An estimated 2,900 workers were made redundant in Q2 2013, up from 2,120 in the preceding quarter and 2,210 in the Q2 2012.
Job Creation
However, more jobs were also created during the period. In fact, employment creation in Q2 2013 improved vis-a-vis Q1 2013. In Q2 2013, 32,500 jobs were created while only 28,900 were formed in Q1 this year. This is still a marginal year-on-year (y-o-y) improvement from Q1 2012. 31,700 jobs were created then.
Hence, in June 2013, total employment registered 3,419,000, representing a 4% y-o-y increase.
Analysis by Singapore company registration specialist Rikvin shows that a rise in job vacancies reflects business confidence and that companies are bracing for growth. The rise in unemployment and redundancies could be attributed to Singapore's restructuring efforts, which have in turn compelled businesses to become manpower-lean.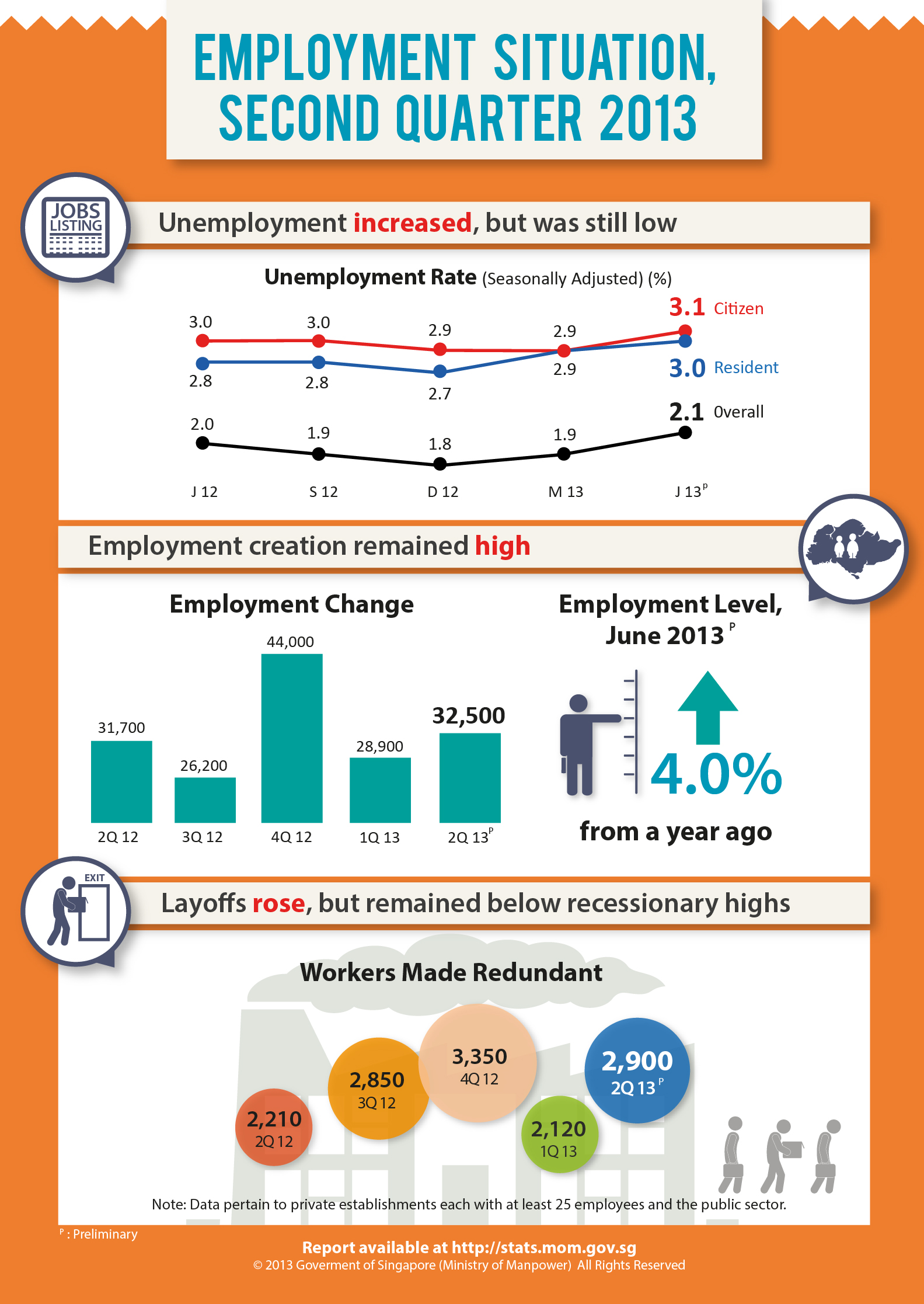 Source: Ministry of Manpower Singapore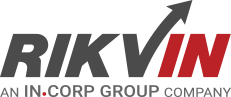 Rikvin's content team includes in-house and freelance writers across the globe who contribute informative and trending articles to guide aspiring entrepreneurs in taking their business to the next level in Asia.