Singapore Deputy Prime Minister Tharman Shanmugaratnam has recently said that amid the slowing global economy, the need to attract long term-finance to spur growth is essential. Hence, emerging economies should focus on developing their capital as well as bond markets. These comments were made during his keynote address at the Securities and Exchange Board of India's Silver Jubilee celebrations in Mumbai last Friday.
Develop Bond and Capital Markets
According to DPM Shanmugaratnam, the Asian bond markets, particularly, that of corporate bonds, are seeing significant growth in the last few years.
He added that in the next decade ahead and in a bid to diversify risk as well as sources of funding, there would then be opportunities for cross-border borrowing of corporations as well as issuances of bonds in local and foreign currencies.
Deeper Business Ties with India
He added that Singapore companies are interested in exploring solutions related to urban living in India. These include water treatment, solid waste management, sanitation system or clean air as well as housing for the mass and middle market.
There are currently around 4,000 registered Indian companies in Singapore. According to the International Monetary Fund (IMF), India will see GDP growth of around 7.7% per annum until 2017.
Interested in opening a company in Singapore?
Learn more about our Singapore company incorporation packages.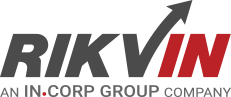 Rikvin's content team includes in-house and freelance writers across the globe who contribute informative and trending articles to guide aspiring entrepreneurs in taking their business to the next level in Asia.