What are the additional measures to help Singapore companies, workers and families deal with COVID-19 pandemic?
Singapore's Finance Minister Heng Swee Keat while presenting the "Unity Budget" in the country's Parliament on February 18, this year, introduced a slew of measures amounting to $5.6 billion, to deal with the coronavirus pandemic. But as things escalated quickly worldwide, Mr Heng, also the country's Deputy Prime Minister (DPM), on March 26, unveiled a $48.4 billion supplementary "Resilience Budget" to support Singaporeans and businesses tide through an "unprecedented crisis of a highly complex nature".
Now, on April 6, just under two weeks of the Resilience Budget – and as Singapore heads into a-month-long "circuit breaker"– Mr Heng has announced an additional $5.1 billion supplementary "Solidarity Budget" to further help Singapore-registered companies, employees, and Singaporean families, tide through, between April 7 and May 4.
Altogether, the country has committed about 12 percent of its GDP – $59.9 billion – to battle the impact of COVID-19 pandemic, by presenting three budgets – Unity, Resilience and Solidarity – in under two months.
This has been necessitated, as noted by the minister in his speech, "Since I delivered my ministerial statement on March 26, eleven days ago, the pandemic has exploded. As of April 5, COVID-19 has spread to more than 200 countries and territories, infecting over 1 million people, and taken more than 60,000 lives. Today, to control the spread of the virus, more than 3.9 billion people, or half of humanity around the world, are on lock-down."
So to stay on top of the situation, the Solidarity Budget will "save jobs and protect the livelihoods of our people during this temporary period of heightened measures. We will also help businesses preserve their capacity and capabilities, to resume activities when the circuit breaker is lifted," he added.
Below is the exhaustive summary of the major announcements in Singapore's Solidarity Budget 2020.
How a Singapore company can benefit from Singapore Solidarity Budget 2020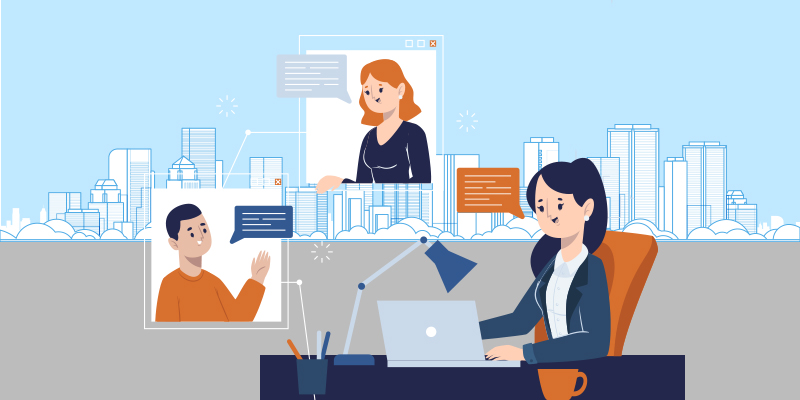 Recognising that during this circuit breaker, many firms may not be able to operate or can only operate at a much reduced level, the government has increased support in the areas of – access to credit, ensuring cash-flow, and reduced costs. The following are some of the measures in place now.
Access to credit and ensuring cash-flow
Singapore Government's risk share of loans made under the Temporary Bridging Loan Programme (TBLP), Enterprise Financing Scheme (EFS) Working Capital Loan, and EFS Trade Loan, will be increased from 80% to 90% for loans initiated from April 8, 2020, till March 31, 2021. Notably, TBLP now has a maximum limit of $5 million, up from $1 million. EFS Trade Loan's maximum loan quantum is $10 million. And EFS Working Capital Loan maximum quantum is $ 1 million.
The Monetary Authority of Singapore (MAS), together with the Association of Banks in Singapore (ABS), the Life Insurance Association (LIA), the General Insurance Association (GIA), and the Finance Houses Association of Singapore (FHAS), has announced a package of measures to help ease the financial strain on SMEs and individuals caused by the COVID-19 pandemic. These include:
For SMEs
Defer payment of principal on secured SME loans: SMEs may opt to defer principal payments on their secured term loans up to December 31, 2020, subject to banks' and finance companies' assessment of the quality of the SMEs' security.  SMEs will also be able to extend the tenure of their loans by up to the corresponding principal deferment period if they wish. This relief will be available to SMEs that continue to pay interest and are in good standing with their banks and finance companies (not more than 90 days past due as of April 6, 2020).
Lower interest on SME loans: Banks and finance companies may apply for low-cost funding through a new MAS SGD Facility for loans granted under Enterprise Singapore's SME Working Capital Loan scheme and Temporary Bridging Loan Programme. Banks and finance companies can apply for these funds until end December 2020, provided they commit to pass on the savings in funding cost to their SME borrowers. This initiative will potentially lower the interest rates charged to eligible SME borrowers.  Details will be provided at a later date.
Assistance with insurance premium payment: Corporates, including SMEs, holding general insurance policies that protect their business and property risks may apply to their insurer for instalment payment plans. General insurance companies stand ready to work with their corporate customers so they can pay their premiums in smaller amounts and enjoy coverage for the paid-up period, instead of paying a lump sum premium for the entire policy period at the start.
Ensuring liquid and well functioning funding markets: MAS is providing sufficient liquidity to the Singapore Dollar (SGD) and US Dollar (USD) funding markets in Singapore and supporting their effective functioning.  This will enable financial institutions to fund themselves, intermediate credit to individuals and businesses, and provide essential financial services. MAS established on 26 March 2020, a new MAS USD Facility to provide up to US$60 billion of funding to support stable USD liquidity conditions. The USD funds are obtained through a swap facility between the MAS and the US Federal Reserve, which will enable Singapore to play its role in supporting USD funding markets in the region.
For Individuals
Defer repayment of residential property loans
Lower interest on personal unsecured credit
Defer premium payments for life and health insurance
Flexible instalment plans for general insurance
---
Reducing costs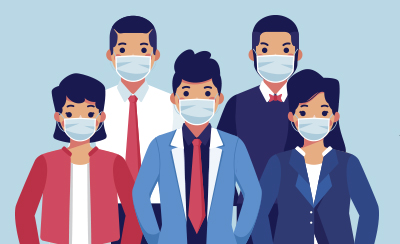 Reducing labour costs
To help businesses retain their workers in the coming weeks when many firms may not be able to operate or can only at a much reduced level, and for business to be up and running quickly after the circuit breaker is lifted, the Jobs Support Scheme (JSS) will be enhanced. The wage subsidy for all firms will be raised to 75% of gross monthly wages for the $4,600 of wages paid in Apr 2020, for all local employees. This is up from 25% of the first $4,600 of gross monthly wages for all local employees previously.
This wage subsidy applies to every one of over 1.9 million local employees. The first JSS payout will be brought forward from May to April 2020.
In addition, help will be given to ease labour costs of employers who have hired foreign workers, to help them take care of these workers during this circuit breaker period. There will be a waiver of monthly foreign work levy due in Apr 2020, as well as a foreign worker levy rebate of $750 for each Work Permit or S-Pass holder, based on previous levies paid in 2020.
Reducing rental costs
The Ministry of Law will introduce a bill to let businesses and individuals defer certain contractual obligations, such as paying rent, repaying loans, or completing work, for a period. This bill will also ensure that property owners pass on the property tax rebate in full, to tenants to ease their rental costs.
The government will increase rental waiver for industrial, office and agricultural tenants of government agencies to 1 months, up from 0.5 month's rental waiver previously announced.
---
How workers are benefiting from Singapore Solidarity Budget 2020
Notably, as announced on March 26, under the Jobs Support Scheme (JSS), the government was co-funding 25% of local workers' wages until December 2020, with payouts in May, July and October.
This has been enhanced with the minister announcing that the government will pay 75% of the first $4,600 of monthly salaries for all local employees for April 2020. Also, the first payout brought forward from May to April. But it must be noted that from May 2020, wage subsidy levels will revert to what was announced in the Resilience Budget.
Also, the government has enhanced the SEP Income Relief Scheme (SIRS), with more Self-Employed Persons (SEPs) eligible now, so as to include all who also earn a small income from employment work. Thus, the government has:
raised the Annual Value threshold from up to $13,000 to up to $21,000
a total of about 100,000 SEPs will receive three quarterly cash payouts of $3000 each, starting from May 2020
---
How families are benefiting from Singapore Solidarity Budget 2020
While introducing the following measures, Mr Heng noted, "I have spoken about our support for firms and workers. I will also provide timely support for households, to ensure that no household stands alone during this difficult period."
Every adult Singaporean will receive an additional $300 cash payout. This is on top of the $300 to $900 cash payment of the Care and Support package announced in the Resilience Budget.
The payment of the first tranche of the Care and support Package will also be brought forward to April 2020.
So, overall, Singaporeans will receive the following cash payments depending upon their annual incomes:
Assessable Income for YA 2019
Additional + Enhanced Cash Payments
Total Cash Payment
Payment in April 2020
Payment in June 2020
≤ $28,000
$300 + $900
$1,200
$600
$600
$28,000 to $100,000
$300 + $600
$900
$600
$300
> $100,000
(Or owns more than 1 property)
$300 + $300
$600
$600
–
All other payments from the Resilience Budget will remain as it is, but would be brought forward to June 2020, instead of August 2020. These include:
Remaining $300 or $600 from the Care and Support package
$300 additional cash payout for each parent with a child below 21
$100 PAssion Card top-up for Singaporeans aged 50 years and above
For those who still need more support, the government is encouraging them to approach social service offices and community centres, to apply for new schemes such as the Temporary Relief Fund and the upcoming COVID-19 Support Grant, which is available from May 2020, as well as existing ComCare assistance.
Speak to our Advisors Today
We are here to help your business strive through amid COVID-19.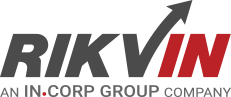 Rikvin's content team includes in-house and freelance writers across the globe who contribute informative and trending articles to guide aspiring entrepreneurs in taking their business to the next level in Asia.