In light of a subdued global growth climate and the impending possibility of a downturn, businesses, particularly small to medium enterprises (SMEs) in Singapore, have proposed measures that could alleviate some of their pains in the near term. Rikvin has observed three issues that have repeatedly surfaced at the top of Singapore's business community's wishlist for Budget 2012.
Tax breaks
Singapore's competitive tax rates have remained a key factor for many foreign entrepreneurs to form a Singapore company. However, recently businesses are calling out for support in the form of lowered tax rates to mitigate business costs in the current economic climate. According to a survey conducted by United Overseas Bank Limited (UOB), 73% of respondents, mostly medium-sized enterprises, would like to see preferential tax rates effected as it would help them tide the financial headwinds from western economies like the U.S. and Europe, and move ahead with their expansion plans across Asia.
SMEs are also asking for the PIC claims to be bumped up significantly. The SMEC, (SME Committee) for example, has proposed that the maximum payout be doubled to S$60,000.
Lower business costs
In spite of Singapore's shining qualities as an esteemed port of call for international enterprises, rising business costs could propel them to look to lower-cost pastures to base their operations.
Small businesses have indicated their preference for reduced business costs upfront rather than grants and credit schemes as they come across as complicated and cost invasive to them. The common view is that inflation has resulted in higher business costs including increased rentals and higher cost of utilities and raw materials. To this end, the SMEC has proposed for cash payouts to be doubled to S$10,000 annually to meet rising business costs.
Lower labor costs
Another major concern amongst business owners is the rising costs of hiring lower-skilled labor and on the other spectrum, a talent crunch for specialists and high-calibre professionals. Businesses, especially SMEs, are finding it an uphill task amidst a challenging global economic scenario to mitigate rising hiring costs. For them, increased foreign worker levies have limited the inflow of foreign workers who have for years filled the gaps in the workforce that Singaporeans themselves are not willing to.
On the other hand, businesses say they have observed a talent crunch following the tightening of qualifying criteria for the Singapore work visa. Furthermore, indications that there may be an upward revision of CPF rate for employer contributions could potentially spell fiscal hemorrhage for SMEs and induce them to bear higher costs for hiring Singaporean and permanent resident professionals.
Rikvin opines that it would be no mean feat to strike a balance on all fronts. While it is necessary to spur business activity and support the business community, the government also has the task of seeing to the sustenance of fair employment practices in Singapore. As discussed in our press release on what Budget 2012 will bring, PM Lee budget will be focused on sustaining a holistic long-term economic growth rather than provide immediate and symptomatic relief. While the demands of the business community hold weight, it remains to be seen what specific measures will be introduced to meet those concerns.
The Singapore Budget 2012 will be announced this Friday, February 17.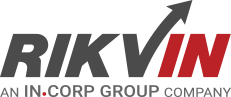 Rikvin's content team includes in-house and freelance writers across the globe who contribute informative and trending articles to guide aspiring entrepreneurs in taking their business to the next level in Asia.