This comparative infographic highlights the advantages of doing business in Asia's two most popular business destinations – Singapore and Hong Kong. Learn about the different business structures you can set up in each country, as well as the incorporation time frame and procedure for each. Compare their tax regimes, immigration policies, and business regulations, among other salient features. To read more, please click here.


Click here to download the infographic: Singapore vs. Hong Kong
Disclaimer: Whilst every effort has been made to ensure that the details contained herein are correct and up-to-date, it does not constitute legal or other professional advice. Rikvin does not accept any responsibility, legal or otherwise, for any errors or omission.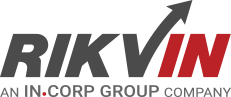 Rikvin's content team includes in-house and freelance writers across the globe who contribute informative and trending articles to guide aspiring entrepreneurs in taking their business to the next level in Asia.