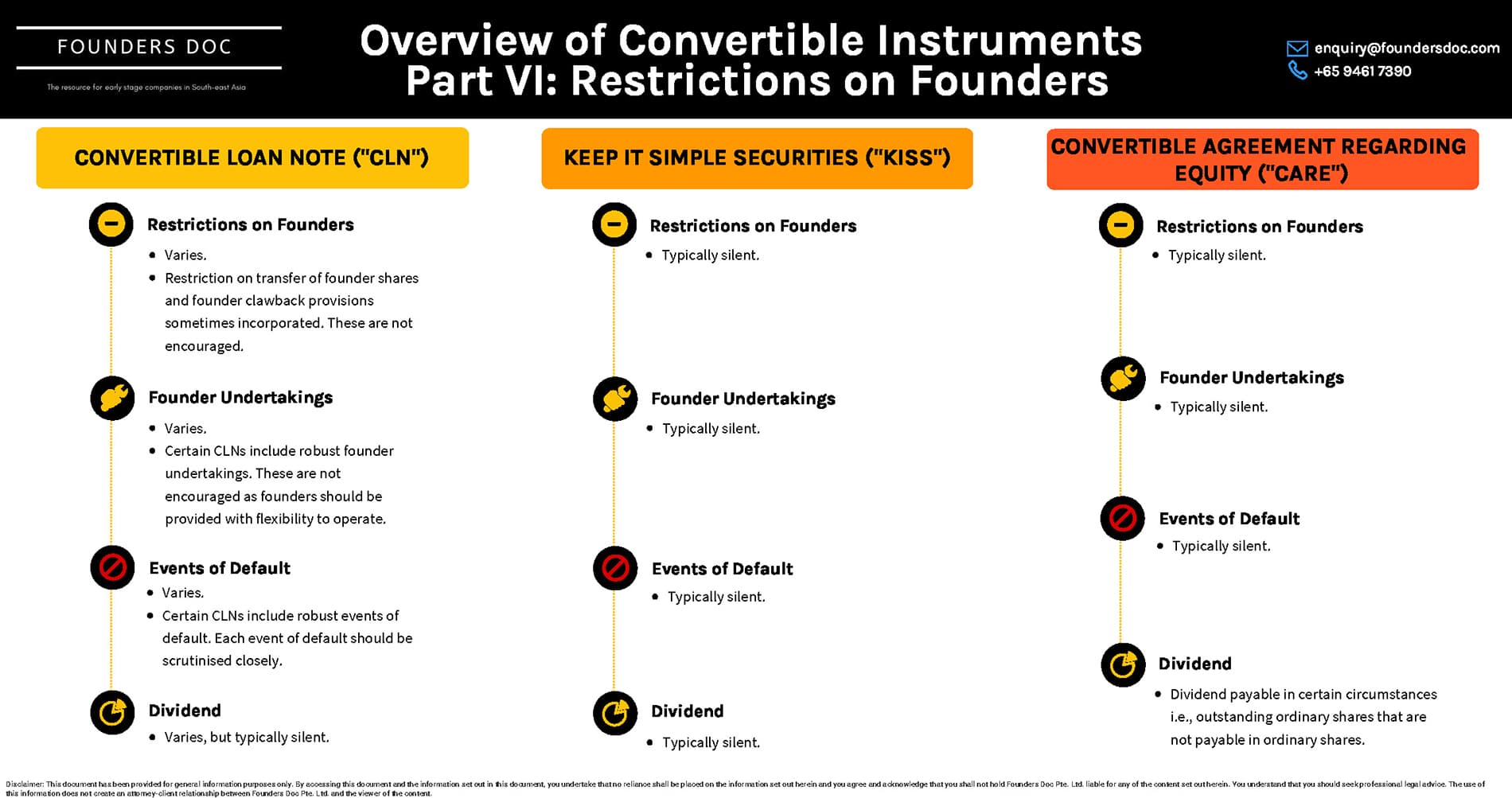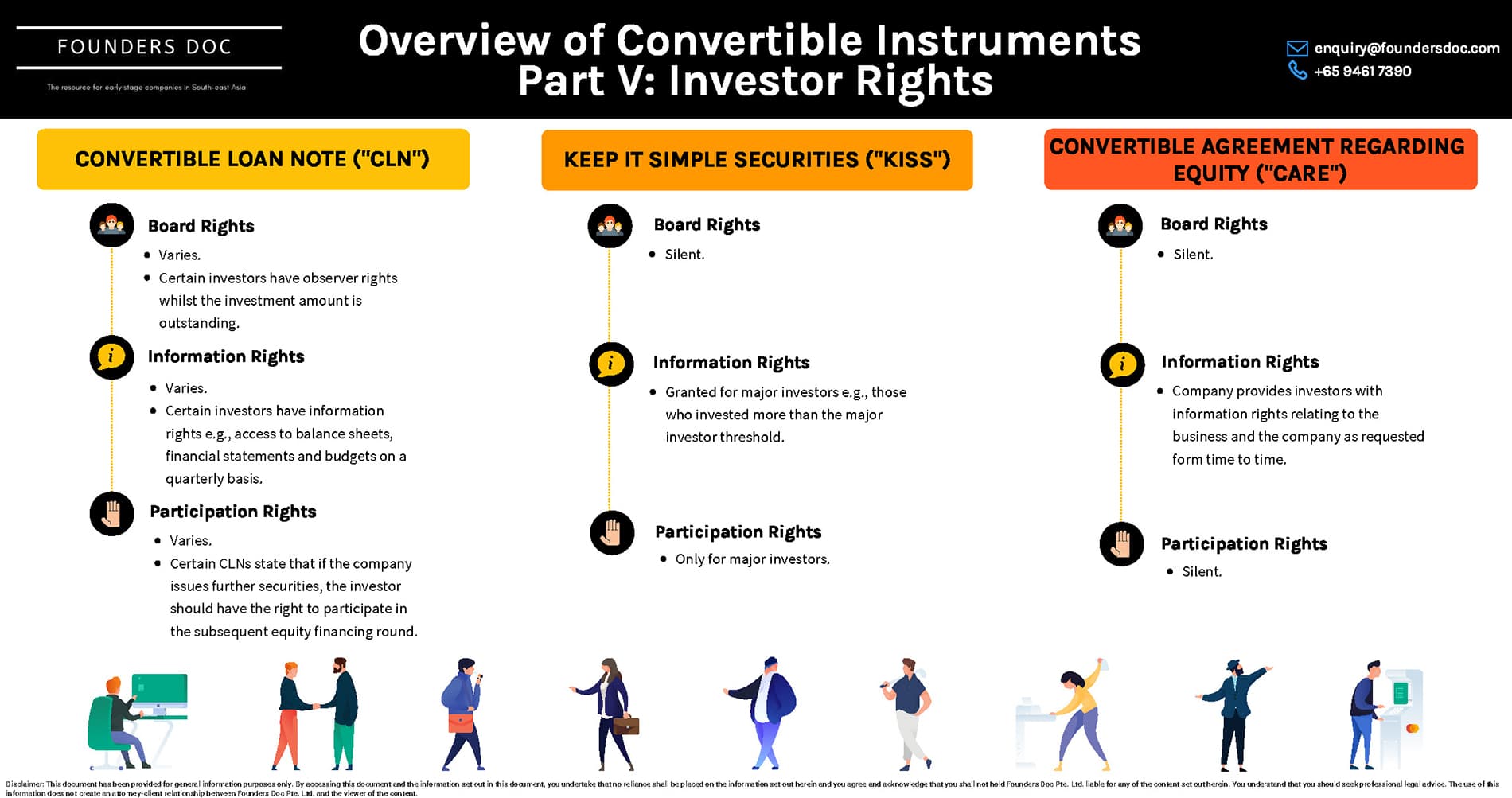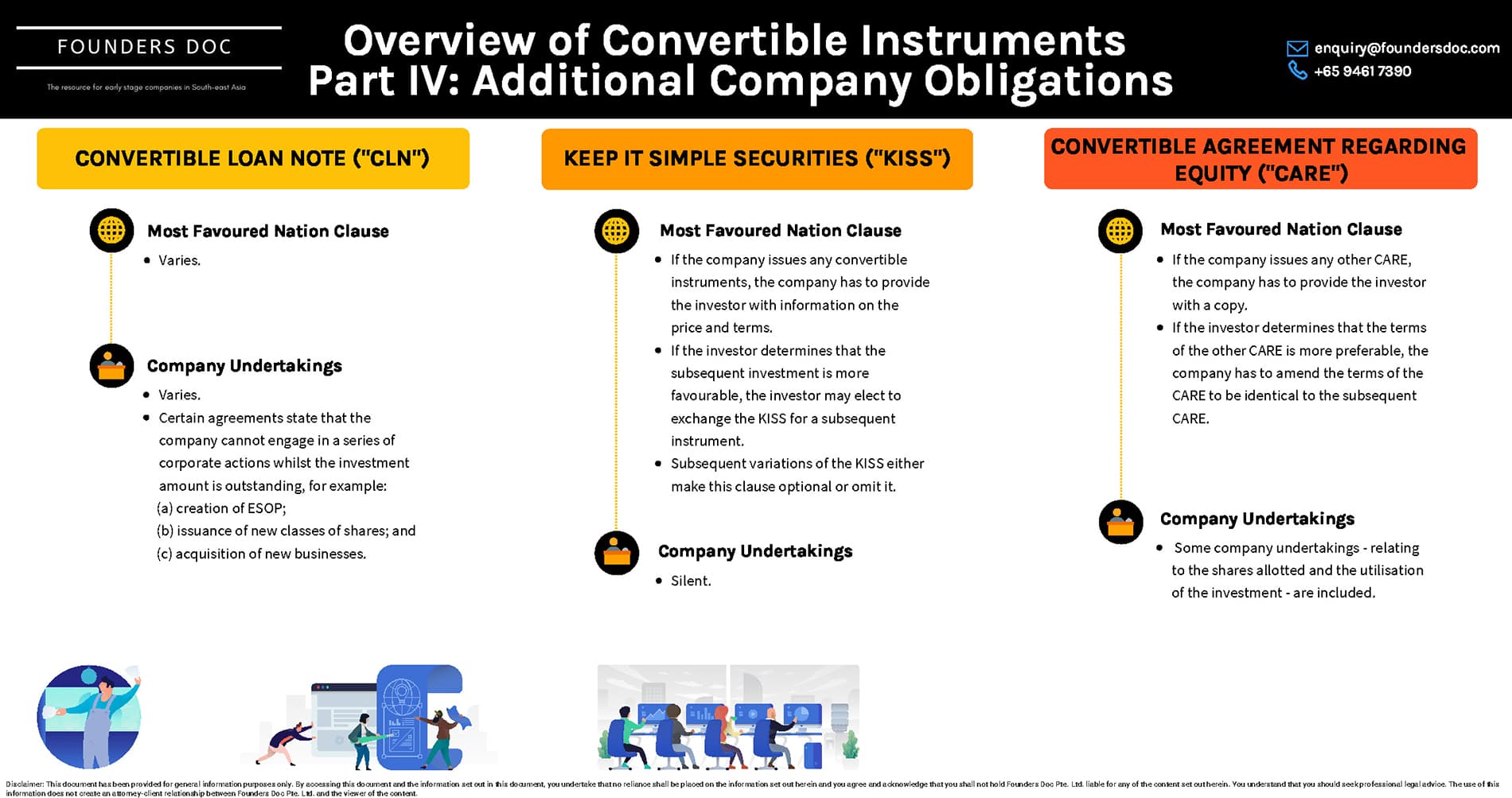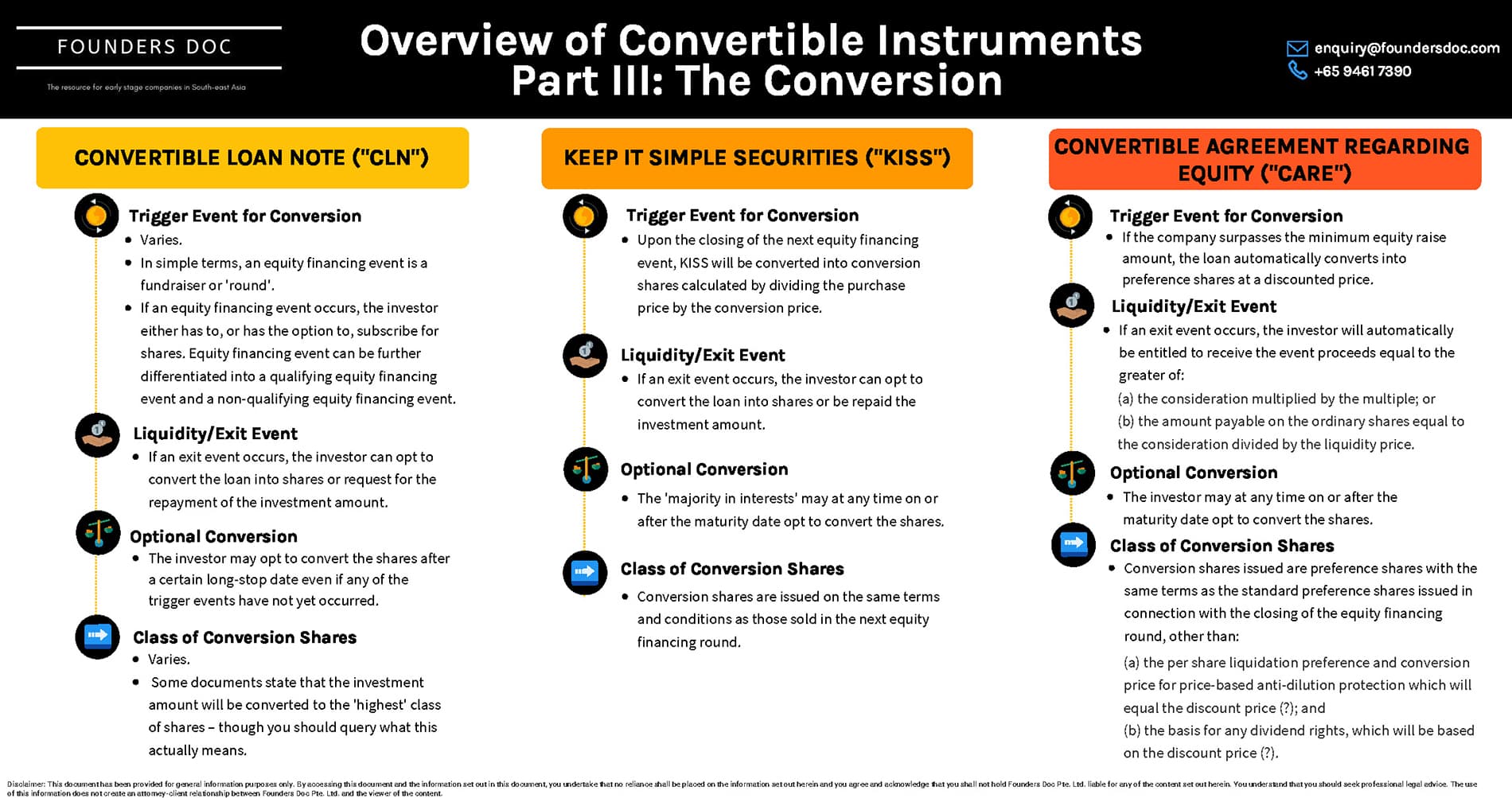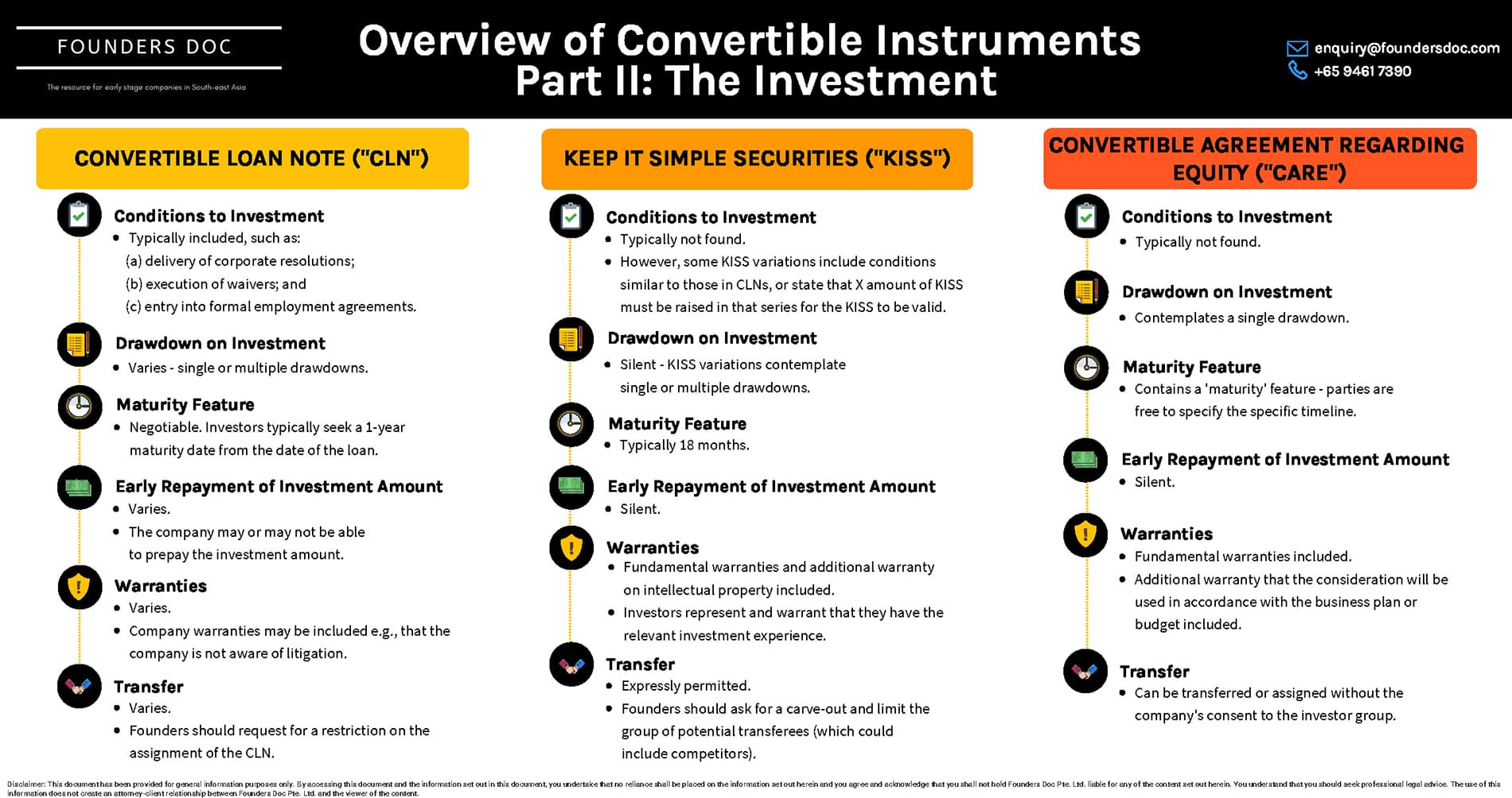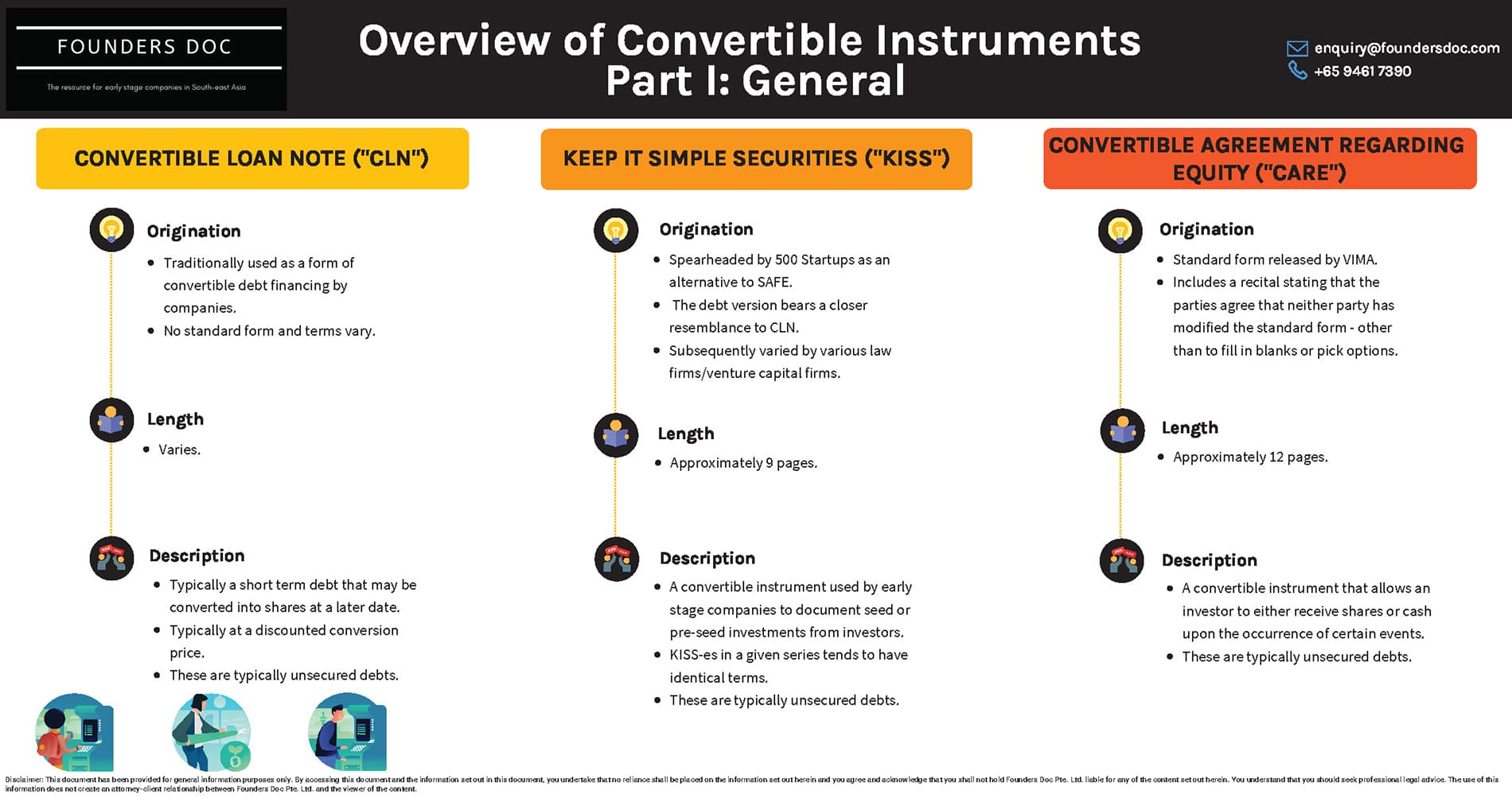 Infographic contributed by Founders Doc.
Singapore has three types of convertible instruments – Convertible Loan Note, Keep It Simple Securities (KISS), and Convertible Agreement Regarding Equity (CARE).

Related Read: Distribution Agreement in Singapore »
Need a Lawyer To Assist With Your Legal Matters?
We have partnered with Founders Doc to provide you with the best lawyers in Singapore.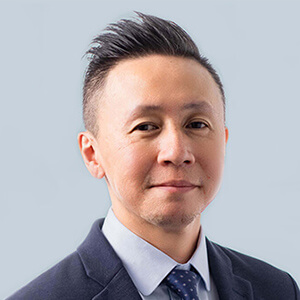 Eric comes from banking background. He provides consultancy to local and foreign entities on the ideal market-entry strategies for setting up or expanding operations in Southeast Asia.
Eric also provides advisory to fund managers and family offices on structuring as well as applicable tax incentives. He has also set up many VCC structures for licensed fund managers.