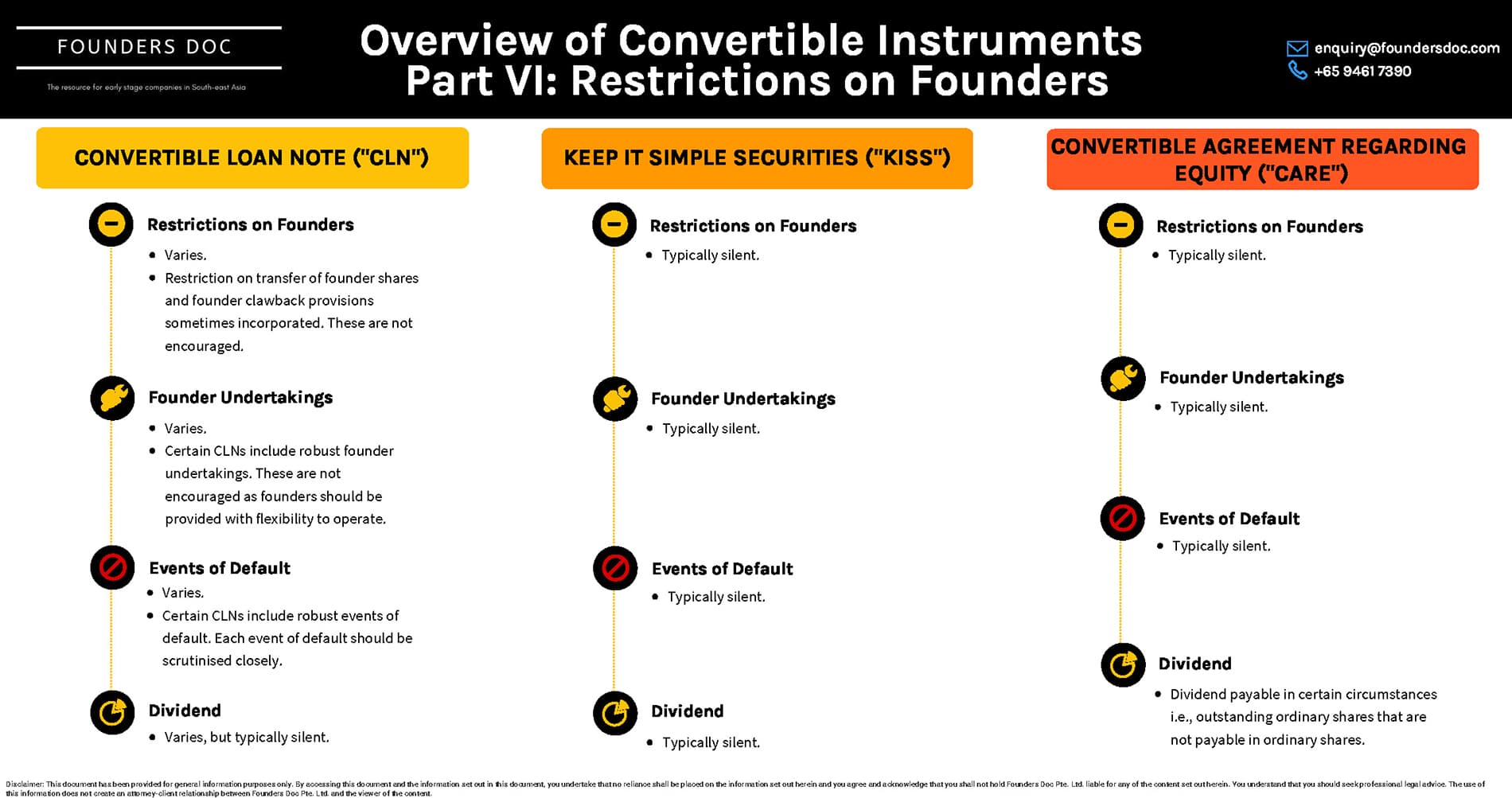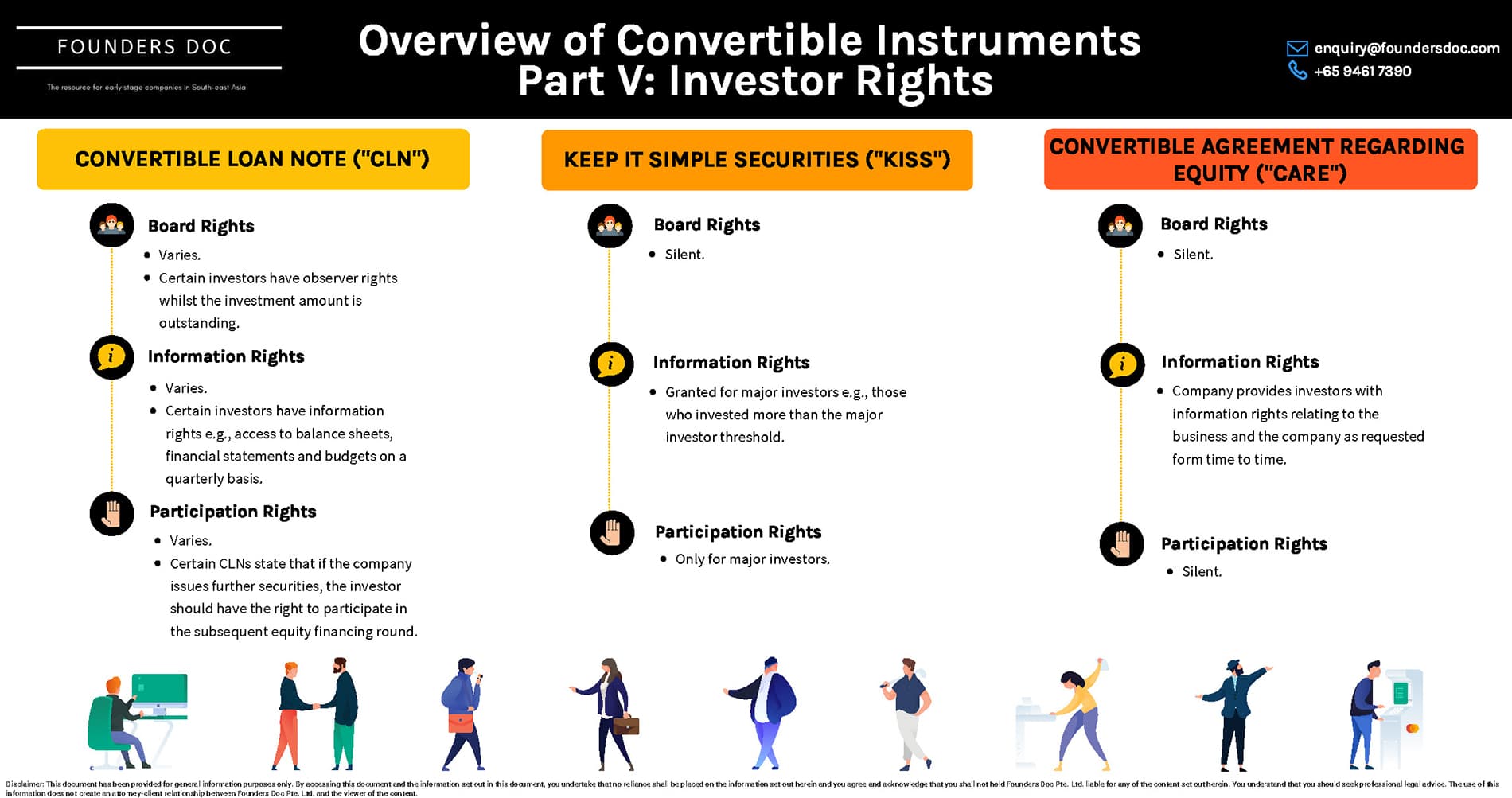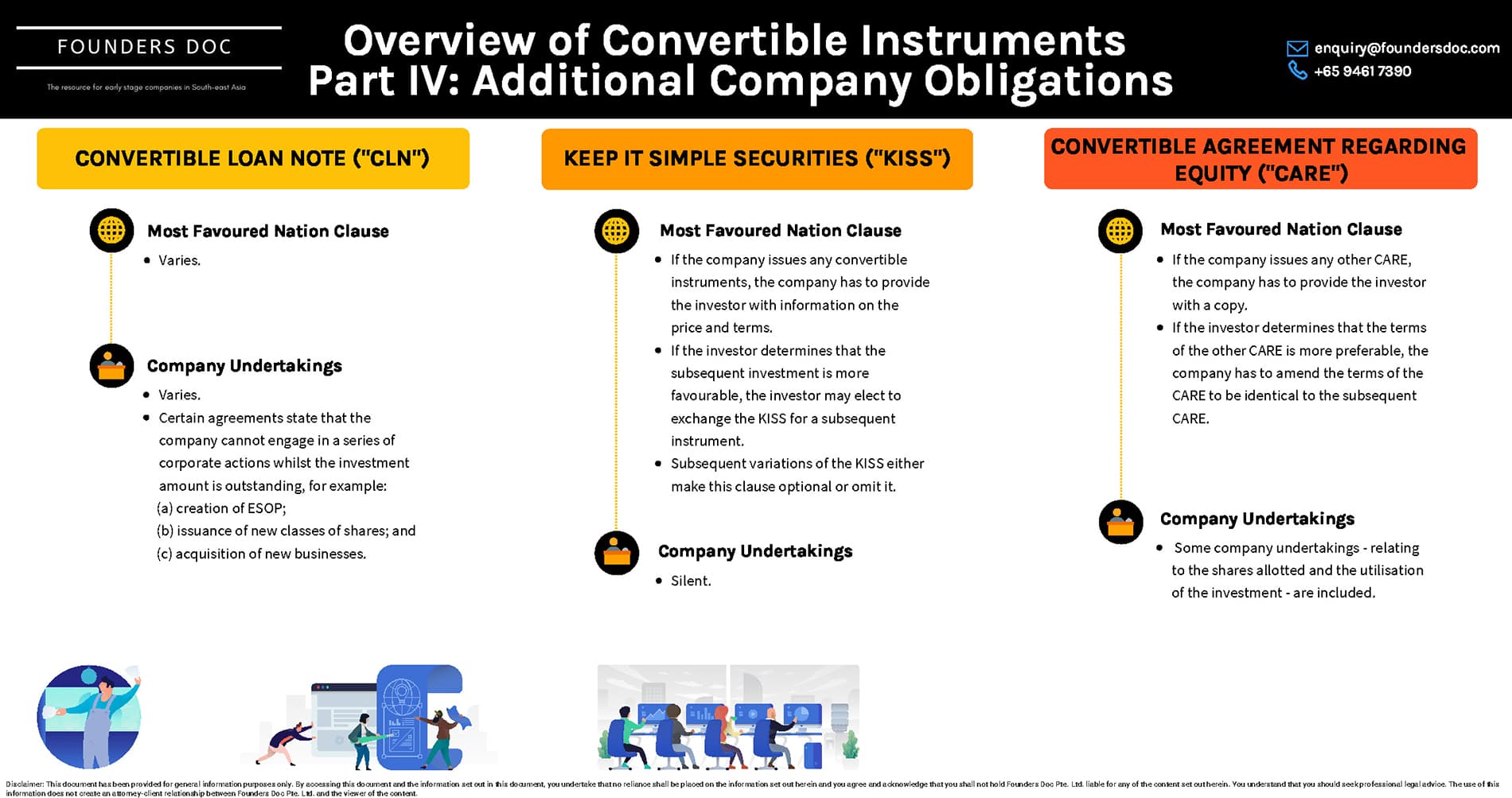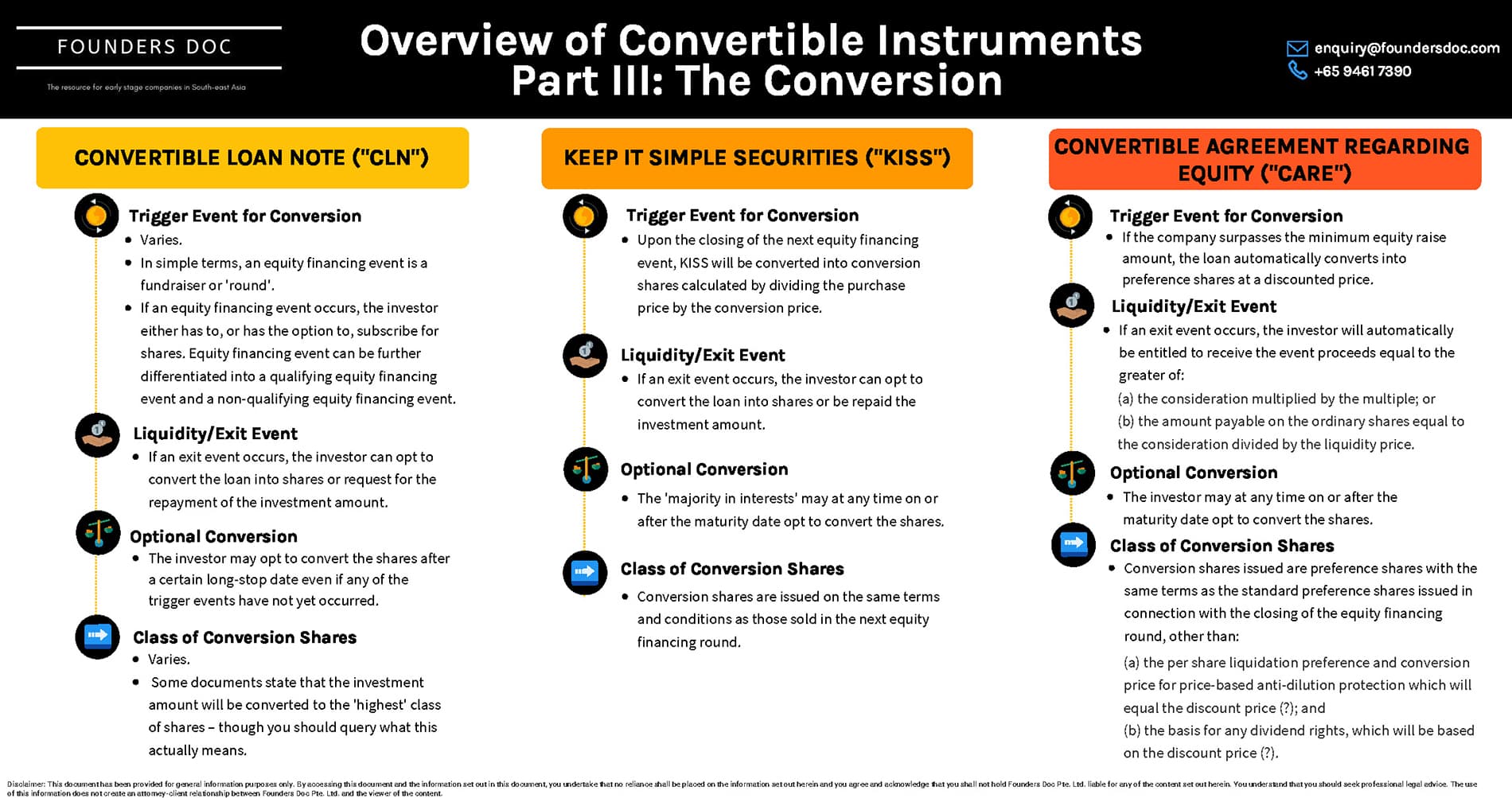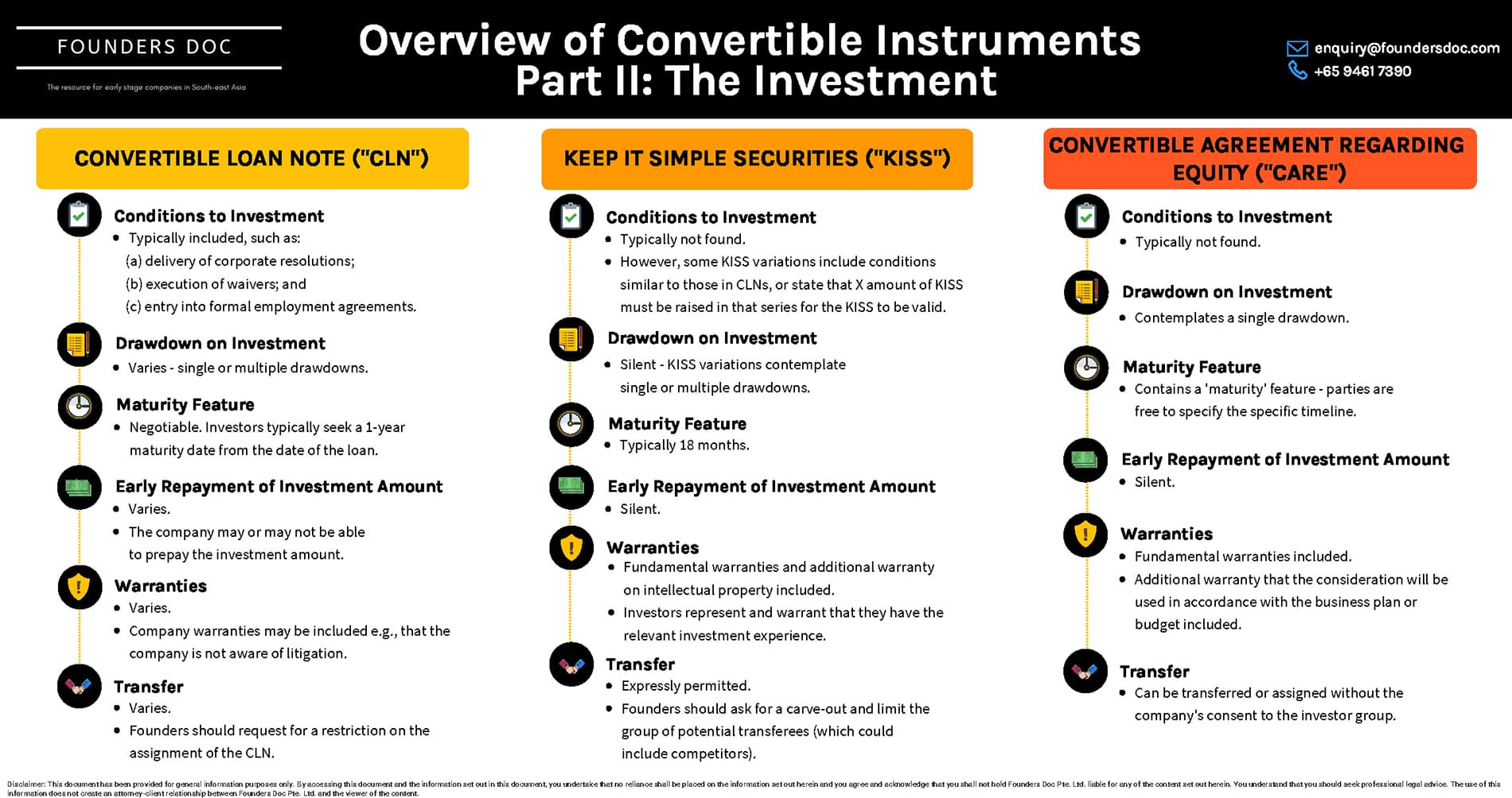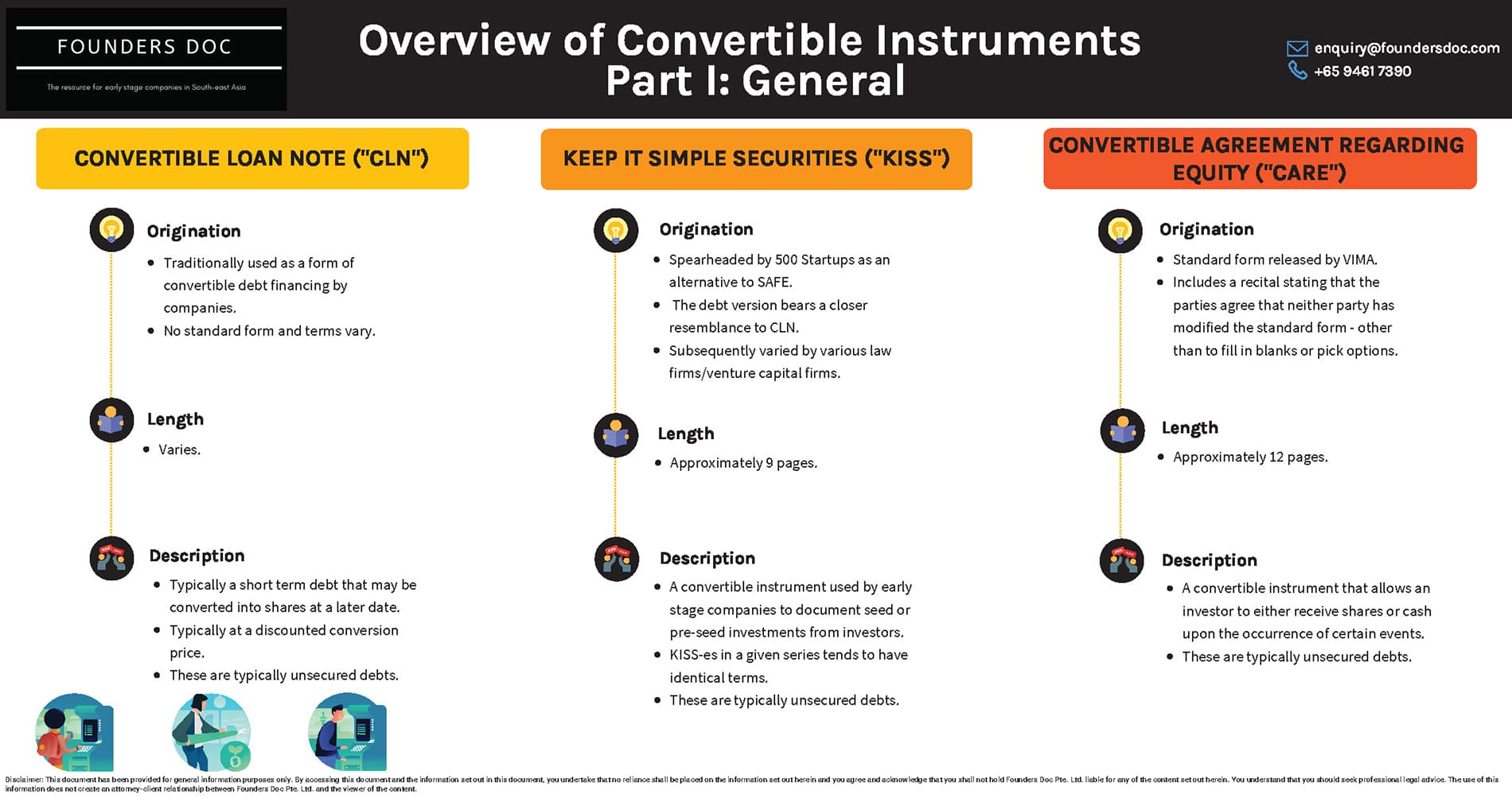 Infographic contributed by Founders Doc.
Singapore has three types of convertible instruments – Convertible Loan Note, Keep It Simple Securities (KISS), and Convertible Agreement Regarding Equity (CARE).

Related Read: Distribution Agreement in Singapore »
Need a Lawyer To Assist With Your Legal Matters?
We have partnered with Founders Doc to provide you with the best lawyers in Singapore.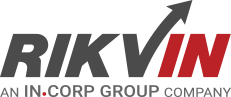 Rikvin's content team includes in-house and freelance writers across the globe who contribute informative and trending articles to guide aspiring entrepreneurs in taking their business to the next level in Asia.