In this video, filmed on the back of the 2013 IMFC and World Bank Spring Meeting in Washington, Mr. Tharman Shanmugaratnam, IMFC Chair and Singapore's Deputy Prime Minister and Minister for Finance, stressed on the need for a stronger focus on jobs for long term recovery and to bring back private investor confidence.
Following what he called "slash and burn" adjustments and other fiscal measures, there is a need to adopt the right type of tax and expenditure measures that do not alienate certain members of society and investors. He also talked about the challenges of inter-generational equity and managing social balance sheets, as the current working generation may not be better off than baby boomers. Lastly, he touched on the challenges of global governance.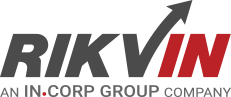 Rikvin's content team includes in-house and freelance writers across the globe who contribute informative and trending articles to guide aspiring entrepreneurs in taking their business to the next level in Asia.