Singapore is an attractive commercial center with a strong and promising economy, currently ranked as the 2nd greatest country in the world to do business. Since Singapore is strategically located with world-class facilities, it is one of the most popular business destinations in Asia!
Key takeaways:
An economic overview of Singapore's market
Key industrial and commercial sectors in the country
Regulations that may impact your market entry
Route to market
Establishing a presence in Singapore
Taxation regime
Grants available
Speakers
Eric Chin

Chief Business Development Officer (CBDO)

InCorp Global, Singapore

Dahlia Nava

Trade Consultant,

Orissa International
Considering expanding your business in Asia?
We have a team of committed specialists across Singapore, Indonesia, Hong Kong, Vietnam, Philippines and India who can help you expand without any hassle.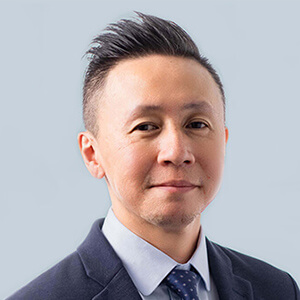 Eric comes from banking background. He provides consultancy to local and foreign entities on the ideal market-entry strategies for setting up or expanding operations in Southeast Asia.
Eric also provides advisory to fund managers and family offices on structuring as well as applicable tax incentives. He has also set up many VCC structures for licensed fund managers.