The BE Sustainable family of companies has officially launched its operations with a landmark meeting with Singapore's Economic Development Board (EDB) and National Environment Agency (NEA) on 29 May 2013. BE Sustainable Pte. Ltd. was incorporated in Singapore last year.
Setting out its aims in Asia, Dr. Phil Risby, one of the two founding partners of BE Sustainable Pte. Ltd. said, "We are excited by Singapore's courage and receptiveness to responsibly address its long-term concerns of water, energy and food security. These are serious issues faced by everyone. BE Sustainable has been warmly welcomed to Singapore and in return, we are pleased to offer a full range of services, innovative technologies and effective solutions to assist with the realisation of Singapore's long-term sustainability targets, and with the opportunity to take it out to the global market."
Dr. Risby, a scientist and an experienced serial entrepreneur, has founded and grown numerous successful companies in England, USA and the Caribbean. He is also the originator of two of the one hundred innovations that can change the world, as identified by Professor Gunter Pauli in his Blue Economy initiative, '100 innovations, 10 years, 100 million jobs'. Gunter Pauli has defined The Blue Economy as a practical and effective response to the Club of Rome's Limits to Growth.
We are excited by Singapore's courage and receptiveness to responsibly address its long-term concerns of water, energy and food security. These are serious issues faced by everyone.
BE Sustainable not only preaches, but practices a 'systems approach' in its structure, operations and management. It orchestrates innovation and technology, art and communication, engineering and economics, education and social awareness, into one 'collective intelligence.'
This collective intelligence is contributed by world-renowned specialists in the key areas of food, energy and water security, waste, education, healthcare and communications. This then enables BE Sustainable to deliver profitable long-term effective solutions, including its extensive collection of innovative technologies and tools such as the Integrative Design process to industries, governments and society.
Commenting further on how BE Sustainable achieves its unique offering, Dr. Risby added, "We have become a magnet for both entrepreneurs and investors, we speak their languages and understand their challenges. Our primary objective is a successful outcome; the challenge is how to realise this outcome, a path that often requires as much creativity in finding new business models and paradigm shifting as found in the technology being used."
On the decision to be based in Singapore, Dr. Risby said, "Singapore is not just ideally placed between East and West, but it is one of the very few forward-thinking countries placing a strong focus to address the inevitable issues of the future. It is now that ideas and innovations need to be drawn together and implemented, not in 50 years time when it is too late. Singapore understands this and is actively encouraging innovation and investment to ensure that its people continue to have a world class quality of life. I can think of no better place for BE Sustainable to be located."
To that end, BE Sustainable has engaged the services of Rikvin, a Singapore company registration specialist. Describing its incorporation experience, Dr. Risby said, "Rikvin's consultants have demonstrated a responsiveness and efficiency second to none. Their entire team has been professional, friendly and supportive at every step of the way. Their performance has been faultless on every count and I will not hesitate to recommend them to any company wishing to relocate to Singapore."
– END –
ABOUT BE SUSTAINABLE
The BE Sustainable family of companies consists of several business units – BE Advisory, BE Research, BE Integrative Design, BE Intermediary Services, BE Governance, BE Regional Resilience, BE Sustainable SA and BE Sustainable EU. Inspired by Gunter Pauli's The Blue Economy initiative '100 innovations, 10 years, 100 million jobs,' the company applies a 'systems approach' to long-term sustainability issues such as water, energy and food security without compromising profitability. BE Sustainable's founders and consultants have delivered effective solutions to industries, government and societies worldwide.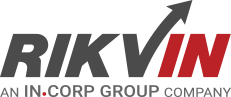 Rikvin's content team includes in-house and freelance writers across the globe who contribute informative and trending articles to guide aspiring entrepreneurs in taking their business to the next level in Asia.