Following the conclusion of two major fashion events organized by Asia Fashion Exchange (AFX), Singapore company registration specialist Rikvin is confident that Singapore is positioned to be Asia's fashion hub for emerging fashion designers.
Just recently, Singapore has hosted two major fashion events which were aimed at catapulting homegrown talent to the international stage. Blueprint 2012, which showcased primarily up-and-coming Asian designers, in tandem with the Third Asia Fashion Summit (AFS), which brought together the global fashion industry's thought-leaders such as Nicola Formichetti, served as platforms for local and regional fashion labels to go global.
Singapore Company Registration specialist Rikvin is confident that the events are testament to Singapore's ambition to become Asia's leading fashion hub for emerging fashion designers. Furthermore, as international and Asian fashion buyers look east for fresh blood, Rikvin has determined three critical factors that bode well for up-and-coming fashion designers who are considering Singapore company formation.
STRONG PRIVATE AND PUBLIC SECTOR SUPPORT NETWORK
Both Blueprint and Asia Fashion Summit were organized by Asia Fashion Exchange (AFX), a private-public sector conglomerate aimed at positioning Singapore as Asia's leading fashion hub. AFX consists of the Textile and Fashion Federation of Singapore (TaFf), International Enterprise (IE) Singapore, Singapore Tourism Board (STB), SPRING Singapore (SPRING) as well as Mercury Marketing and Communications.
Notably, 85% of designers showcased at Blueprint were from Singapore and other parts of Asia while the remaining are from Europe and USA. However, large-scale events like Blueprint and AFS are just part of Singapore's efforts to grow the fashion industry and remain competitive in the global marketplace.
Since March 2010, SPRING, in conjunction with TaFf have been incubating young designers through initiatives such as the Fashion Design Incubator program called PARCO next NEXT and Audi Star Creation program. Additionally, TaFf has rolled out a subsidized training program for the textile and fashion technology industry in 2009 under the Workforce Skills Qualifications (WSQ) framework. The program has since trained 1,600 employees.
ROBUST CONSUMER MARKET
As Asia's leading commerce hub and home to the highest number of HNWIs in Southeast Asia, Singapore is also home to many lifestyle and fashion brands. According to Euromonitor, Asia Pacific's clothing and footwear retail will cross US$481 billion in 2013. As Singapore's fashion sector progresses from manufacturing to higher value-added activities such as providing unique retail experiences, innovation and creative design, the Republic has become the second largest sourcing hub in Asia with the estimated sourcing volume of S$4.5 billion.
Furthermore, as it is strategically located in the heart of Asia, and equipped with excellent logistics and financial infrastructure, Singapore is fertile ground for fashion labels to take flight and tap a growing market of fashion-savvy consumers.
"Moreover, as the Lemon law comes into effect on September this year, Singapore's retail consumers are in good stead to benefit in the long run. It will assure the customers that Singapore fosters good retail practices and is a safe place to shop. This will induce higher spending; benefiting the retail sector as a whole. We therefore anticipate more retail companies to flourish and entrepreneurs to start a Singapore company when the law comes into effect," added Mr. Bakhda, General Manager and Head of Rikvin's Operations.
ROLE OF TECHNOLOGY
Thirdly, Rikvin is confident that Singapore is taking the lead in Asia by using online engagement as a means of retail innovation. Singapore fashion labels such as Actually, Love & Bravery and Zalora have applied social media engagement as a way of tapping consumer intel and keeping on pulse with trends evangelized by savvy and passionate consumers.
"With such strong economic indicators, it is all the more important for retailers to recognise that the surge of new technology and social media have changed the fashion retail landscape permanently. Vice versa, consumer behavioural patterns and preferences are being increasingly influenced by social networking sites such as Facebook, Pinterest, Tumblr and Instagram. Social media marketing is a definitive tool in creating the emotional connect between the brand and the customer," added Mr. Bakhda.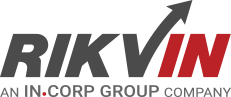 Rikvin's content team includes in-house and freelance writers across the globe who contribute informative and trending articles to guide aspiring entrepreneurs in taking their business to the next level in Asia.