Fitch's recent positive ratings of Asia's economy vis-a-vis Eurozone's will bode well for businesses in Singapore, says Rikvin.
According to recently released data from Fitch Ratings, Asian economies have better immunity to Eurozone's fiscal issues than other regions as they have 1) limited exposure to European banks and 2) are more dependent on trade of consumer exports than they are of foreign bank lending. Fitch also did not revise China's growth forecast from 8%, asserting that the country will not experience a hard landing in the near-term.
Singapore company registration specialist Rikvin is optimistic that Fitch's latest ratings will bode well for Singapore businesses as China's growth story is intimately connected to Singapore's and vice versa, the republic's growth story is part of Asia's larger growth story. Furthermore, Fitch's ratings highlight Singapore's role in contributing to Asia's growth story.
Rikvin has also determined four pertinent factors that motivate small businesses and established multinational companies to opt for Singapore company incorporation as a launching pad to enter regional developing economies such as Vietnam, Thailand and Malaysia. The four factors are 1) Singapore's wide network of trade agreements, 2) ease of doing business in Singapore, 3) the Republic's attractive tax system and 4) strong focus on intellectual property protection.
WIDE NETWORK OF TRADE AGREEMENTS
Singapore and China's trade relations have been bolstered through the signing of the China-Singapore Free Trade Agreement (CSFTA) in September 2008 and after eight rounds of negotiations. By 2010, 95% of Singapore exports to the largest economy in Asia, estimated to be worth S$18 million, were exempt from tariffs.
However, China is just one of the economies Singapore has synergic partnerships with. Just recently, Singapore bolstered its relations with India, Abu Dhabi, Colombia, Brazil and Norway to deepen partnerships in the areas of clean energy, oil & gas and education.
Additionally, Singapore has signed 20 Free Trade Agreements (FTAs) with 27 economies as well as 69 comprehensive Avoidance of Double Tax Agreements (DTAs) to date. The wide network of trade agreements not only facilitates business across borders but makes it less costly for small businesses in Singapore to expand their operations.
EASE OF DOING BUSINESS
Singapore has been ranked by World Bank as the easiest place to do business for six consecutive years, even surpassing regional rival, Hong Kong, because of factors such as the ease of setting up a Singapore company as well as trading across borders and dealing with construction permits.
ATTRACTIVE TAX SYSTEM
One of the factors that has been listed in World Bank's 2012 Doing Business Report is paying taxes and Singapore ranked number 4 worldwide. With regards to paying taxes in the Republic, Singapore corporate tax and personal income tax rates are based on a progressive system which shows to be more attractive than some other mature economies. In addition, Facebook co-founder Eduardo Saverin's recent announcement to stay in Singapore and relinquish his U.S. citizenship has featured Singapore's attractive tax regime and absence of capital gains tax as pull factors by some news reports.
STRONG FOCUS ON INTELLECTUAL PROPERTY (IP) PROTECTION
Following this year's national budget statement, Singapore is incentivizing entrepreneurs to acquire and register Intellectual Property Rights (IPRs) via the PIC Scheme Guide. Under the PIC scheme, the owner of a Singapore-registered company will automatically enjoy 400% tax savings or a 60% cash payout should he register or acquire intellectual property such as trademarks and patents.
Adding his comments, Mr. Satish Bakhda, Head of Rikvin's Operations, said, "Fitch's positive ratings, together with Singapore's unique combination of business enablers, are vital indicators of why Singapore attracts entrepreneurs and investors and also contributes to Asia's growth story. We are optimistic that Fitch's reaffirmation of Asia's economic strength will attract more businesses to consider Singapore company formation."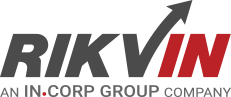 Rikvin's content team includes in-house and freelance writers across the globe who contribute informative and trending articles to guide aspiring entrepreneurs in taking their business to the next level in Asia.