The Ministry of Manpower (MOM) and Central Provident Fund (CPF) Board have recently announced that they are stepping up efforts to bring about compliance with the CPF Act and Employment Act (EA) starting November this year.
This effort aims to complement 'WorkRight' outreach initiative for generating awareness about employment rights. Singapore company registration specialist Rikvin is optimistic that these efforts will put in place a whistleblowing framework that will put errant employers to book.
According to the authorities, the inspections will increase from 500 to 5,000 inspections a year, representing a ten-fold increase. They will ensure that low-wage workers enjoy basic employment rights under the said laws. The two government agencies aim to focus on payment of CPF contributions, on-time salary disbursement, paid annual and medical leave provisions and adherence to legal working-hour requirements. Food & beverages, retail, security and cleaning sectors will be especially inspected.
Aside, under the new 'I know my employment rights, I do it right' educational campaign, which starts from 29 September 2012, media outlets in TV, radio and print will be utilized to educate the workers about their rights and the employers on their legal obligations. A new hotline 1800-221-9922 and an email workright@mom.gov.sg will also be promoted during the campaign. These can be used to report non-compliance of the Acts.
This latest move comes close to the heels of earlier announcements by the government on reviewing the EA and changes made to the Employment of Foreign Manpower Act.
"All these measures point towards the government's pledge of Budget 2012 to create a more inclusive growth model for Singaporeans. Under review are the pressing issues of foreign workers quota, medical benefits for low-income workers, rapid up-trend in salaries of Singaporean professionals, and the rising number of PMEs (professionals, managers and executives) in the city-state," said Mr. Satish Bakhda, who is the Head of Operations at Rikvin.
"The Singapore government has shown an understanding of the needs of a rapidly-changing workforce and taken the necessary actions. As a result, we anticipate that those who opt for Singapore company incorporation in these sectors will have to be mindful of the level of scrutiny they will be subject to. That said, the checks open up opportunities for said companies to lead through example," concluded Mr. Bakhda.
Related link: Directors Compliance Programme »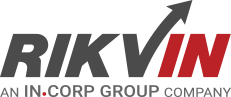 Rikvin's content team includes in-house and freelance writers across the globe who contribute informative and trending articles to guide aspiring entrepreneurs in taking their business to the next level in Asia.