VampireTech Inc., an Information Security solutions company, has this month expanded its Asia Pacific operations to Singapore with the help of company registration specialist Rikvin. The global company headquartered in Austin, Texas, bolstered its Asia Pacific operations to offer cost-effective and innovative Information Security solutions to businesses in the city-state as well as the region.
VampireTech aims to help organizations of all sizes manage security risks such as information theft from hidden threats including malicious attacks from hackers. This in turn will help companies safeguard their esteemed brand names and reputation.
Its Solutions Portfolio offers an end-to-end suite of products and services branded as VampireShield. The modularity of the suite allows independent and customized solutions and are branded as VampireScan, VampireSeal, VampireSecure, VampireProtect and VampireU.
According to World Economic Forum's (WEF) 2013 Global Risks report, cyber attacks is one of the top 5 global risks in terms of likelihood last year. In the 2012 WEF Pathways to Global Cyber Resilience report, WEF stressed that cyber threats are not only complex but numerous. Attacks against business targets such as distributed denial of service (DDoS) and the defacing of websites for political and policy protests have become commonplace because the risk of prosecution has been low.
Information security management is at the top of the list for most IT security professionals and business owners. However, it can get expensive and implementing change can be extremely time consuming.
In addition, the unwitting actions of employees and business partners may expose vulnerabilities to hacktivists, which in turn result in data exposure, reputation damage and loss of trust.
In spite of being aware of the threats, many small to medium sized enterprises (SMEs) refrain from taking the steps necessary to protect their applications, websites and infrastructure from sensitive information leakage and theft.
Commenting further, Mr. Rick Hogan, President and CEO of VampireTech said, "Information security management is at the top of the list for most IT security professionals and business owners. However, it can get expensive and implementing change can be extremely time consuming. The best of breed security tools remain at the enterprise level and require high cost of ownership, highly-skilled staff and deep security engagements."
"Instead, VampireTech provides clients with affordable information security management via innovative solutions that include cloud-based Scanning and Seal technologies, as well as professional and managed services. Our team of Security Experts are trained and certified by EC-Council, a world renowned InfoSec Certification company. VampireTech is creating a global COE (Center of Excellence) which will lead organizations to have better visibility, increased compliance, decision support, and the ability to manage vulnerabilities and cyber threats across their organizations."
"As many businesses connect to their customers and conduct business online, having in place the right safety net can go a long way in protecting a company's reputation and good name. We are optimistic that VampireTech will continue to create value for its clients and look forward to its success in Asia," added Mr. Satish Bakhda, Head of Operations.
##END##
ABOUT VAMPIRETECH:
As an EC-Council Innovation, VampireTech was established in 2012 and officially launched one year later in 2013. VampireTech's goal is to help businesses, small and large, to protect and secure their sensitive data from Hackers and numerous other threats around Information Leakage and Theft. Differentiating themselves from other competitors, VampireTech brings together the best of both worlds, innovative cloud-based technologies bundled with proven processes and methodologies and delivered by security experts trained and certified by EC-Council. www.vampiretech.com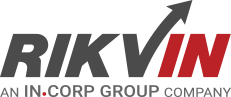 Rikvin's content team includes in-house and freelance writers across the globe who contribute informative and trending articles to guide aspiring entrepreneurs in taking their business to the next level in Asia.