New wave producers boutique SOSnaked has announced its expansion plans a year after it decided to form a Singapore company. The production firm has been off to a flying start since it established its inaugural Asian office via company registration specialists Rikvin last year. It has recently opened its second Asian office in Kuala Lumpur with a partner in Singapore.
Elaborating on its plans, Mr. Andrius Dementavicius, Founder and Managing Director of SOSnaked said, "Moving forward, SOSnaked aims to produce feature films and share our knowledge on production in the region. We also want to bring some European film productions to shoot in the region and help local clients to shoot in Europe."
A year ago, SOSnaked, which has worked with brands like Perrier, Tanqueray Gin and Hotels.com as well as a glittering cast of celebrities including Dita Von Teese, Dennis Rodman and Fares Fares decided to go east to offer clients a wider palate of film locations. SOSnaked already had offices in Lithuania, London and Sweden. It decided to register a Singapore company upon seeing the city state as an ideal alternative location for film, new business and funding.
Commenting on Singapore as the go-to destination for film companies, Mr. Dementavicius added, "It's no secret these days that production budgets are smaller than before and you need to find creative ways to get the desired result. We decided to open a company in Singapore as it's a hub for many big advertising agencies. We also see Singapore as an interesting place for film at the moment because the Media Development Authority (MDA) is trying to promote the feature film industry. New film studios are cropping up."
Analysis by Rikvin shows that MDA has embarked on several projects since 2003 to boost Singapore's media industry. To help Singapore media firms embark on cross-border projects, MDA has to date signed bilateral co-production agreements with New Zealand, Korea, China, Canada and Australia.
Last September, MDA has set aside a total of S$88 million under the MDA Grant Scheme to elevate Singapore's media industry. The funding will go towards assisting media companies through five crucial stages of their projects namely 1) concept development, 2) production, 3) marketing, 4) talent training and 5) enterprise development.
For example, under the Production Assistance Scheme, an eligible film production firm could have 40% of its project's Singapore spend funded by MDA. Furthermore, at the ideation or concept development stage, a Singapore film production firm could receive up to S$40,000 to research and develop the concept, write a script and create a pitch package. In the process, it could register intellectual property rights for existing works and in turn reap 400% tax allowance or up to S$60,000 in cash payouts under the Productivity and Innovation Credit Scheme (PIC Scheme).
Commenting further on the benefits of the PIC Scheme for the film industry, Mr. Satish Bakhda, Rikvin's Head of Operations said, "Although many countries in Asia are fertile ground for film projects, many production firms are catching on that Singapore is the place to be in Asia. Other than topping Asia's network readiness index and offering one of the best places to do business in the world, Singapore offers production firms a chance to have their cake and eat it too through the PIC Scheme. The beauty of this scheme is that it does away with time-consuming application or approval processes. Firms that acquire or register IP rights will automatically be eligible for the cash payouts or tax allowances. We therefore anticipate more film production firms that want a headstart on their growth in Asia to follow in the footsteps of SOSnaked."
– END –
ABOUT SOSnaked
SOSnaked is an exclusive and new wave producers' boutique working with a wide network of esteemed clients globally to create live action content including commercials, corporate videos and films. We advise our clients on how and where best to shoot while keeping overheads low. Our talented producers bring with them years of experience on very demanding productions. SOSnaked also offers the expertise of film, photography and art directors for various projects.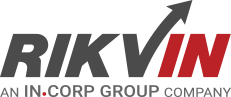 Rikvin's content team includes in-house and freelance writers across the globe who contribute informative and trending articles to guide aspiring entrepreneurs in taking their business to the next level in Asia.