Less than a week ago, Singapore's Deputy Prime Minister Tharman Shanmugaratnam announced that the Government is clear on its long-term foreign manpower strategy and that no regression of policies will occur. As announced in the Budget statement, the government will cap the growth of its foreign workforce to a third of the total workforce during the decade.
LEAD TIME & HEADS UP
He was responding to calls by the Singapore International Chamber of Commerce and Singapore European Chamber of Commerce, among others, earlier this month to provide more clarity and lead time on said issues, on pain of losing its competitive edge.
Like many members of Singapore business community, Singapore work visa specialist Rikvin welcomes the announcement. Commenting further, Mr. Satish Bakhda, Head of Operations at Rikvin said, "As mentioned in a previous announcement, Singapore companies, big and small, need a heads up on new manpower policies in order to plan their investments and determine how deep they want to sink their roots in Singapore. The confirmation by DPM Tharman and the Ministry of Manpower removes any ambiguity and informs all Singapore companies of what's in store in the horizon, should they continue to run a company in Singapore."
Analysis by Rikvin shows that the calibration of foreign manpower policies has been a contentious issue, involving various stakeholders. While on one hand, the government is faced with meeting the needs of its business community; on the other, it is faced with simmering discontent over the influx of foreign workers and their impact of nationhood as well as quality of life in Singapore.
NO "U-TURN"
In sum, the government affirmed that it will not regress on its manpower policies and future calibration of Singapore employment visa framework will be inevitable, in light of the national strategic shift towards productivity-led growth.
"Throughout this year, we've been emphasizing on the importance and benefits of tapping various public-funded schemes such as the PIC Scheme. However, we understand that many SMEs weigh the immediate opportunity costs and forgo future gains as they are aware that the returns of investing in such schemes, though immensely beneficial, will not be reaped immediately," explained Mr. Bakhda.
"In light of this affirmation and as Singapore moves towards a higher-productivity economy, we urge firms to look beyond the immediate pains and tap the available schemes to restructure their businesses. The sooner they do it, the better they will be able to tide any changes to come," affirmed Mr. Bakhda.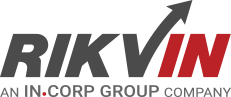 Rikvin's content team includes in-house and freelance writers across the globe who contribute informative and trending articles to guide aspiring entrepreneurs in taking their business to the next level in Asia.