In conjunction with the official launch of International Enterprise (IE) Singapore's 36th Overseas Center, a delegation consisting of 22 Singapore-registered companies has recently visited the Turkish cities of Istanbul and Izmir to meet its key trade and government representatives as well as to explore business opportunities in a variety of industries. The sectors include automotive, commodities, energy, financial services, infocommunications technology, trading, urban solutions, port management and logistics.
This visit comes on the back of the signing of an inaugural Memorandum of Understanding (MoU) on health cooperation between Turkey's and Singapore Health Ministries. Prior to this visit, bilateral trade between Singapore and Turkey has grown almost by double year-on-year, registering S$2.21 billion in 2011, up from S$1.2 billion a year before that. Furthermore, Singapore is Turkey's second largest export destination in the Asia Pacific.
Singapore Company Registration specialist Rikvin is optimistic that Singapore firms are well-positioned to benefit from a closer economic partnership with Turkey. Mr. Satish Bakhda, Rikvin's Head of Operations, said, "Singapore firms are in good stead to benefit on two fronts, namely, market potential and industry potential. As one of the world's fastest developing economies worldwide, Turkey can provide opportunities for Singapore businesses and vice versa, Singapore businesses can complement Turkey's strengths."
MARKET POTENTIAL
According to the Organisation for Economic Cooperation and Development (OECD), Turkey is well-positioned to become the fastest growing economies in the world over the next five years, after India and China. In 2011, its GDP registered S$993.54 billion and rose by 8.5%. Furthermore, with a population of over 73 million strong, the country presents immense potential to Singapore businesses.
INDUSTRY POTENTIAL
According to IE Singapore, Singapore firms are in good stead to tap opportunities in the water, automotive and energy industries.
Singapore water companies that are experienced in desalination and wastewater management can meet Turkey's immediate needs for related plants and facilities.
Singapore's precision engineering firms could also complement Turkey's automotive industry. As Europe's largest manufacturer of commercial vehicles and the world's ninth largest for passenger cars, Singapore's precision engineering firms are in good stead to benefit from close partnerships in this industry.
As a major exporter of refined petroleum products to Singapore, Turkey's plans to invest in refineries, storage facilities and other supporting industries will create more oil and gas opportunities for Singapore firms. Singapore firms could in turn leverage Turkey's unique position as an energy corridor connected Eastern and Western economies.
"In light of these prospects, we anticipate more business activity in the automotive, energy and water industries and likewise, more collaboration between Turkish and Singapore businesses. This could in turn create a more robust business environment in Singapore and Turkey as companies from both economies exchange ideas and explore opportunities to work together," affirmed Mr. Bakhda.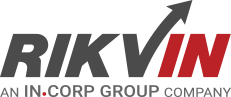 Rikvin's content team includes in-house and freelance writers across the globe who contribute informative and trending articles to guide aspiring entrepreneurs in taking their business to the next level in Asia.