In yet another move to participate in the development of a "New Myanmar," the Singapore Business Federation has this week led a business delegation consisting of 118 representatives from 76 companies to Yangon City.
The delegation, which includes entrepreneurs from the information technology (IT), manufacturing, construction, hospitality, trade and real estate industries, will convene at a business matching conference with the Union of Myanmar Federation of Chambers of Commerce and Industry (UMFCCI).
Analysis by Singapore company registration specialist Rikvin shows that the business delegation comes on the back of another delegation four months prior. Between 12 and 18 February 2012, the Singapore Business Federation (SBF) and International Enterprise (IE) Singapore have led 115 representatives from 74 Singapore-based firms for a business mission to Yangon City and Nay Pyi Daw.
The February mission focused on how Singapore's strengths could catalyze Myanmar's progress as it emerges from decades of economic and political isolation. Myanmar also looked to tap Singapore's expertise in contributing to its infrastructural, urban and industrial master planning as well as education and vocational development, ahead of the 2013 SEA Games and 2014 ASEAN meeting.
Singapore's business delegation, on the other hand, sought to identify potential business opportunities across a variety of industries ranging from tourism, information technology, commodities trading and industrial and infrastructural planning.
Just as Singapore-registered companies are eager to enter Myanmar, so are European and US firms. In between Singapore's business delegations to Myanmar this year, the United States and Australian governments have reached out to the country to facilitate its economic progress. Just last week, Australian Foreign Minister Bob Carr announced that Australia will lift sanctions against Myanmar and increase aid to the country by two-fold to A$100 million annually by 2015. A month ago, U.S. President Barack Obama has eased investment curbs on Myanmar, following calls from business and political figures in the United States, Europe and Asia to lift sanctions.
"As major economies U.S. and Australia follow suit, Singapore's move to convene with Myanmar's key decision makers and the Union of Myanmar Federation of Chambers of Commerce & Industry (UMFCCI) for the second time in 4 months is testament to not only its commitment to contribute to the nation's growth but also its interest to reap first-mover benefits," said Mr. Satish Bakhda, Rikvin's Head of Operations.
According to data from IE Singapore and UMFCCI, the Republic is Myanmar's fourth largest trading partner and 6th largest investor. Between 2010 and 2011, Myanmar-Singapore bilateral trade registered over US$2 billion. As of March 2012, Singapore has invested over US$1.8 billion in Myanmar. In view of cautious growth this year, the International Monetary Fund's projection of Myanmar's 5.5% and 6% GDP growth in fiscal year in (FY) 2011-12 and FY 2012-13 respectively has a positive role in influencing business sentiments amongst entrepreneurs.
"We anticipate that this business delegation will be fruitful and open up business opportunities for both Myanmar and Singapore firms. On another note, we hope that other countries will take cue and respond to Myanmar's request for all sanctions imposed on it to be lifted so that it can attract longer-term investments which will in turn sustain and catalyze its economic and national development. Furthermore, as Myanmar's development plays an important role in Asia's growth story, entrepreneurs and economies are in good stead to contribute to and participate in it," added Mr. Bakhda.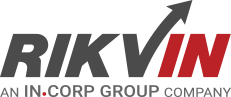 Rikvin's content team includes in-house and freelance writers across the globe who contribute informative and trending articles to guide aspiring entrepreneurs in taking their business to the next level in Asia.