According to the recent Asia Business Outlook Survey published by the Economist Corporate Network, an international business consultancy group, Singapore remains a top investment target regardless of concerns over escalating business costs.
The study, which collated insights from 207 senior business leaders and key decision makers in the region, ranked Singapore as seventh among top investment priority markets in Asia.
Three quarters of respondents are from MNCs with over US$1bn in global revenue, and 35% of respondents represent firms with revenues of US$10bn or more. The survey reflects the views of the Western multinational in Asia, with 35% headquartered in North America and 41% in Europe, while the remaining 24% are from Asian companies, Australia, and South America.
In line with this, a total of 34.8% of multinational companies (MNCs) indicated that they have plans to increase their level of investment in the city-state, whereas approximately 53.9% affirmed that they will retain their current stakes.
At the other end of the spectrum, only a marginal 0.7% of respondents stated that they will reduce their level of investment, while a modest 10.6% declared that they have no plans to invest in Singapore.
ESCALATING BUSINESS COSTS
A prevalent issue that emerged in the survey is the rising cost of business in Singapore, which continues to affect a number of MNCs based here.
A total of 52% of respondents revealed that inflation and cost of living are major constraints and may in fact drive them to relocate.
Moreover, about 38% are equally concerned about soaring property prices, while 34% are worried about manpower shortage due to recent changes in the Singapore work visa framework.
On the other hand, a majority of respondents are satisfied with the city-state's domestic business volume, safety, business regulations, proximity to other hubs, transport and logistics and tax platform, among others. For this reason, Singapore remains a leading management hub for a majority of MNCs.
Commenting on the survey, Mr. Satish Bakhda, Head of Operations at Singapore company incorporation specialist Rikvin said, "In spite of inflationary pressures, Singapore will always be a top investment destination in Asia. Among its numerous strengths, our city-state's proximity to emerging Asian markets and stable financial system are particularly attractive to investors seeking Singapore company formation."
"That said, given the reality of inflation, measures must be taken to help both MNCs and SMEs cope. Singapore's current transition to a productivity-based economy is a step in this direction," he continued. "By investing in technology, research and innovative practices to compensate for manpower shortages, for example, businesses can effectively reduce manpower costs while improving the production numbers. In due time, the Republic's target of increasing productivity by 2% to 3% will align with the private sector's goal of improving the bottom line."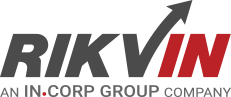 Rikvin's content team includes in-house and freelance writers across the globe who contribute informative and trending articles to guide aspiring entrepreneurs in taking their business to the next level in Asia.