Singapore company registration specialists, Rikvin, is optimistic that Singapore's new regulatory framework for CRAs as well as the European Securities and Markets Authority's (ESMA) recent approval of it will bode well for Singapore firms and bolster investor confidence in Singapore.
Recently, the Monetary Authority of Singapore (MAS) has implemented a new regulatory framework for Credit Rating Agencies (CRA) under the Securities and Futures Act (SFA). Under this Act, CRAs are required to obtain the Capital Markets Services (CMS) license and comply with a corresponding code of conduct.
Additionally, its representatives will be required to hold at least a Bachelor's degree in a relevant discipline and be registered with MAS before performing the role and providing credit rating services.
Analysis by Rikvin shows that these measures protect the interests of investors by ensuring that Singapore's financial markets are well-regulated and meet high safety standards. ESMA's stamp of approval serves as the icing on the cake as it affirms that Singapore's regulatory framework for CRAs is on-point and aligned with EU's CRA regulations.
"Foreign investors and venture capitalists are more inclined to spend in jurisdictions which are safe and promise high returns on investments. On the back of ESMA's endorsement, we anticipate that Singapore's new CRA regulations will in turn pave the way for more foreign direct investments to flow into Singapore," affirmed Mr. Satish Bakhda, Head of Rikvin's Operations.
Further analysis by Rikvin shows that a higher inflow of foreign direct investments (FDIs) will in turn generate a more optimistic business sentiment and attract entrepreneurs and firms to register a Singapore company.
"The immediacies of running a business day to day means that entrepreneurs and key decision makers take cue from and flock to jurisdictions that can continually attract high inflows of investments. Singapore's track record of doing so has been assuring to firms and entrepreneurs require a stable business environment that can weather economic headwinds and offer credit at lower interest rates."
"The new regulations will ensure that Singapore's financial market remains buoyant, investor confidence intact and business sentiment positive. We therefore anticipate the new regulations on the back of ESMA's endorsement to serve as a call to action and encourage entrepreneurs to form a Singapore company," added Mr. Bakhda.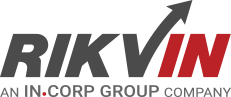 Rikvin's content team includes in-house and freelance writers across the globe who contribute informative and trending articles to guide aspiring entrepreneurs in taking their business to the next level in Asia.