Diversified Technologies, developer of Simtrak™ Envision, a pioneering sports injury registry product, has recently established its development base in Singapore, joining the city-state's vibrant infocommunications sector.
Singapore incorporation specialist Rikvin applauds the move, stating that Singapore's world class infocomm infrastructure provides an ideal platform for Diversified Technologies to bolster its global Simtrak™ brand.
"Diversified Technologies has developed and launched a worldwide injury registry product called Simtrak™ Envision, a one-stop resource for comprehensive sports medicine documentation and international injury research," explained Stephen Thorson, Director of Business Development at Diversified Technologies.
Simtrak™ Envision is a web-based sports medicine documentation and injury registry that features a suite of advanced, readily accessible tools. With this flagship product as a focal point, Diversified Technologies hopes to promote Simtrak™ Envision to medical researchers and professionals across the world.
"We have placed our servers in Singapore to take advantage of the city-state's outstanding technology, drive for innovation, and excellent infrastructure. We also intend to base our future development and support teams here," Mr. Thorson added.
Singapore's infocomm sector is a bustling industry with an enormous potential for further growth. For 5 consecutive years, Singapore has been in the top 3 spots of the World Economic Forum's Global IT Report. A major contributor to the economy, Singapore's infocomm industry raked in revenues amounting to S$83 billion in 2011, indicating an 18% growth from the previous year.
In opting to form a Singapore company, Diversified Technologies "aims to build the world's first and only sports injury research database across all sports at all levels in multiple languages."
Commending the company, Rikvin Head of Operations Mr. Satish Bakhda said, "Diversified Technologies has developed a product that can revolutionize sports injury research. Such innovation is always welcome here in Singapore. Hailed as Asia's most innovative country and ranked the third in the world in the INSEAD Global Innovation Index, Singapore is a pro-business environment that encourages progressive thought and brilliant ideas. It is for this reason, and more, that investors and entrepreneurs go for Singapore company formation."
Meanwhile, Diversified Technologies credits Rikvin for helping them during the transition. "Rikvin has been wonderful to work with. Their support and knowledge are first class. I would not have been able to successfully secure my Singapore employment pass without their guidance and assistance," Mr. Thorson concluded.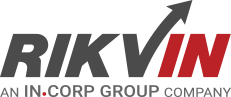 Rikvin's content team includes in-house and freelance writers across the globe who contribute informative and trending articles to guide aspiring entrepreneurs in taking their business to the next level in Asia.