International Corporate Services
We have in-country experts to deliver seamless services for establishing tax-efficient business structures depending on the nature of operations. Our professionals can also manage ongoing compliance requirements.
We provide the following services:
Assistance and advisory in the incorporation of companies
Maintain statutory books and records of companies
Ensuring secretarial compliance
Prepare board resolutions and shareholders' resolutions
Provision of Nominee Director and Shareholder services
Provision of registered office of business address
Facilitating various corporate changes such as change of directors and secretary, bank signatories, auditor, transfer of shareholdings, change in share capital, amendments to the Memorandum and Articles of Association and renewal of licenses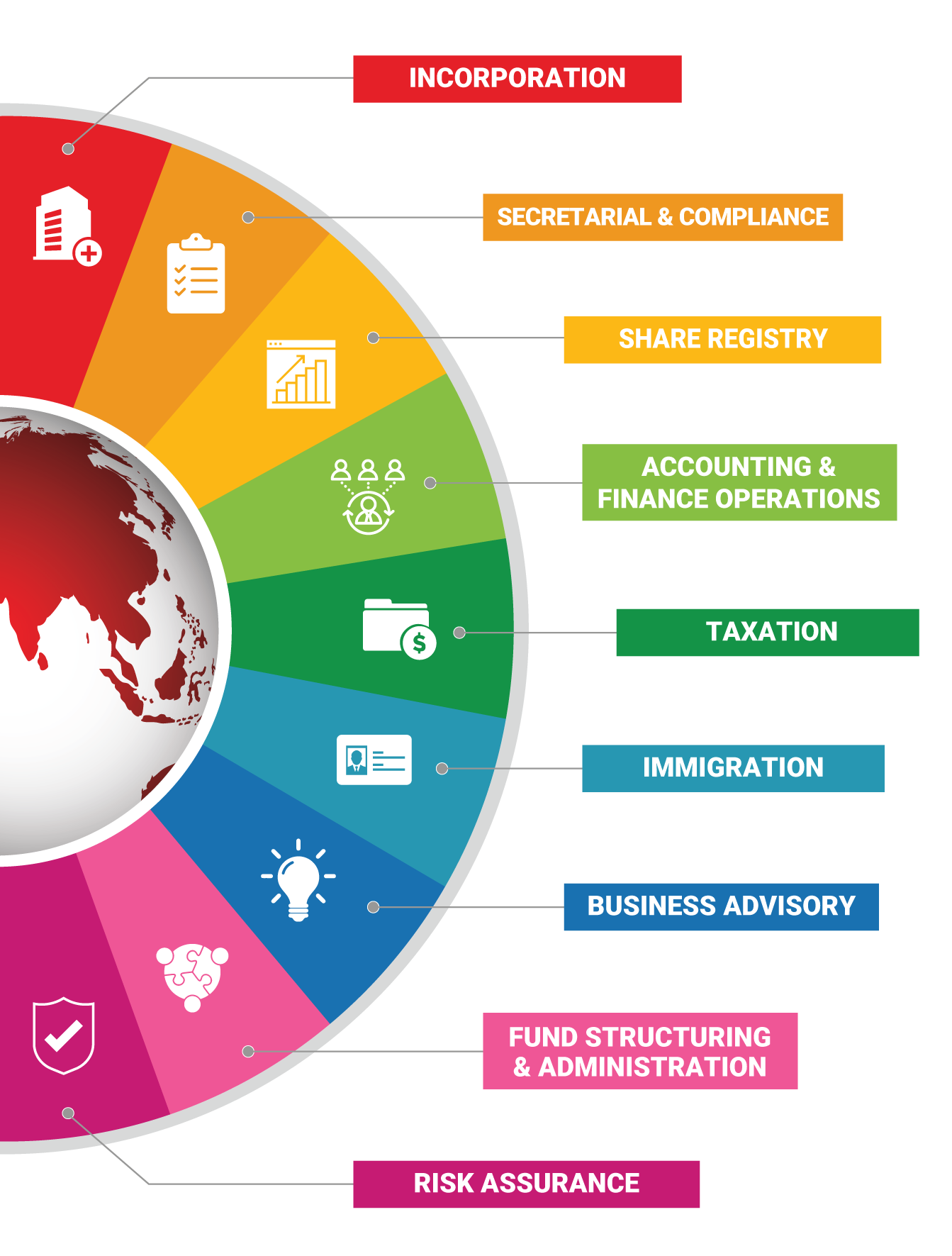 ---
Stay on top of statutory compliance requirements
We are experts when it comes to regional company laws and regulations. Thousands of companies rely on us to fulfil their statutory requirements.