Singapore Subsidiary Formation with Nominee Director
Singapore Subsidiary Formation + Nominee Director Service
A Subsidiary Company in Singapore is a locally incorporated limited liability company with which the majority of shares are held by the local or foreign company.
Overview
Singapore Subsidiary Setup without Relocation
If you wish to set up a Subsidiary Company without relocation of management staff member to Singapore, you will need to do the following:
Incorporate a Subsidiary Company
You must appoint a trusted contact or engage our resident nominee director service to comply with Singapore companies' statutory requirements
Setup Requirements for Singapore Subsidiary
Minimum 1 Corporate Shareholder
1 Resident Director
Minimum initial paid-up capital is S$1
Features of a Subsidiary
The foreign parent company may own 100% of the subsidiary.
A subsidiary company, with at least one individual shareholder holding with minimum of 10 percent shareholding, is entitled to local tax incentives.
How we can help you
Engage Rikvin to assist you in the registration of a Subsidiary Company as mandated by ACRA.
Appoint a Singapore resident director or engage Rikvin's Nominee Director Service. A Singapore resident director is required for the incorporation of a company in Singapore. Rikvin can provide you with a Nominee Director on a long term basis or a temporary one until you find a suitable local director to represent your company. We will transfer the directorship once you have appointed a new local director.
Documents
Required Registration Documents
The following documents/information are required for the registration of a Singapore Subsidiary:
A certificate of incorporation of the parent company
An extract from the Registrar of Companies that shows the current registered address and directors of the parent company
A corporate resolution authorizing a specific individual to sign necessary subsidiary documents on behalf of the parent company
Passport particulars and residential address details of individuals who will act as the directors of the Singapore subsidiary
Signed Consent to Act As Director by each proposed director
Registered address details for the Singapore subsidiary
Memorandum & Articles of Association for the Singapore Subsidiary
All documents must be in English and any non-English documents must be translated into English.
Process

Step 1 – Submit Your Request and Provide Incorporation Details
Upon receipt of your company incorporation details, we will:
Check your proposed company's name availability.
Follow up with you to clarify queries (if any) and advise accordingly.
Send you an invoice for our services.
Step 2 – Make Payment
We will commence with the preparation of incorporation documents upon receiving the payment for services as reflected in the invoice. We accept payment via cash, cheque, telegraphic transfer and credit card.*
You will then have to sign the incorporation documents either in Singapore before us or before Notary Public if you are overseas.
*(Admin surcharges apply.)
Step 3 – Incorporate Company and Open Bank Account
Upon the signing of the incorporation documents, we will proceed with the registration of your company with Accounting and Corporate Regulatory Authority of Singapore (ACRA).
Once the company has been incorporated, we will help you open a corporate bank account.
Step 4 – Apply for Employment Pass (EP)
Rikvin submits all Employment Pass (EP) applications electronically to the Ministry of Manpower (MOM) so that you can learn of your application outcome sooner.
It takes MOM between 1-15 working days to process the application.
Upon receiving the In-principle Approval notification, we will make arrangements for the collection of your EP.
The application for the employment pass can only be done once the company has been incorporated. It is not necessary to be physically present in Singapore while the application is being processed.
Package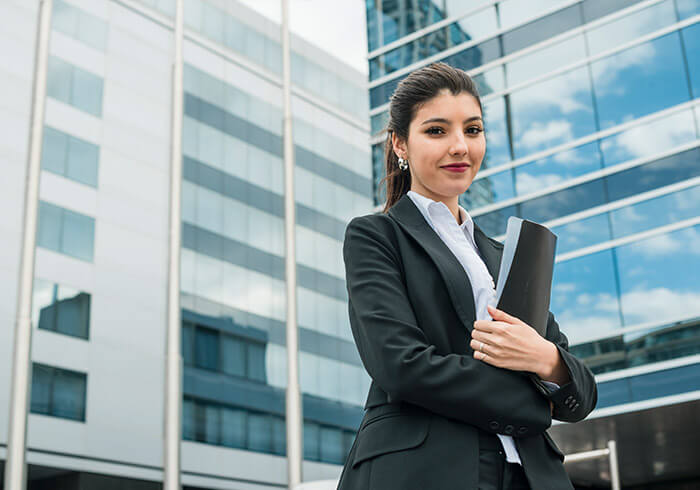 Company Registration of Subsidiary Company
Our service for incorporation of a private limited Singapore company includes:
Name check and reservation
Preparation of memorandum & articles of the company
Preparation of registration forms
Professional & Filing Fees
E-Certificate of incorporation
Preparation of compliance corporate kit, including corporate seal, share certificates, register and minutes book
Minutes of first board meeting
Resolution to open a bank account
Singapore Local Nominee Director
If you do not have a local Singapore resident director to meet the requirement of the Singapore Companies Act, you can engage our Nominee Director Service. We will provide you the service of a local Nominee Director for your company, provided the followings conditions are met:
The service is offered for statutory compliance only. The Nominee Director will not be involved in any financial or operational matters or management of the company.
You must appoint one or more individuals (normally the company shareholders) to be the directors that are responsible for running the company operations.
You must satisfy our initial and on-going KYC requirements.
Execute our Nominee Director Indemnity Agreement.
We will also require a refundable security deposit for the provision of the Nominee Director Service. The service can be terminated any time at your convenience. You, however, must appoint a new Singapore resident director to meet the statutory requirement. Security Deposit is in addition to the Service Fees. The security deposit is refundable.
Corporate Secretarial
Singapore Companies Act requires all Singapore companies to appoint a Company Secretary to handle on-going Statutory Compliance Matters.
We will act as your company secretary and this service includes:
ACRA Compliance Alert & Reminders
Named Company Secretary registered with ACRA for 12 months
Maintaining the statutory books, preparation of all relevant minutes for Directors' and Shareholders' meetings.
Optional
Registered Office Address
The companies Act requires all Singapore incorporated entity to have a Singapore-based registered address.
All Singapore companies require a local registered address for official communication.
Rikvin can provide a prestigious address if you don't have one.
If this option is terminated prematurely, any unused amount is refunded on a pro-rated basis.
Ready to start a Singapore subsidiary company?
Rikvin's expertise is unrivaled in Singapore. With 20 years of know-how in company incorporation, accounting, tax, payroll and immigration services, you can count on us to be your dedicated one-stop business solution.