Singapore Letter of Consent Application for Business Owners
Rikvin, a licensed MOM employment agency, offers Singapore Letter of Consent (LOC) application services to ICA-issued LTVP/+ holders married to a Singaporean or PR and Dependant's Pass holders who own and operate a business in Singapore.
To be eligible for a LOC, you must be one of the following types of business owners:
A sole proprietor of a business registered with ACRA
A partner of a business registered with ACRA
A company director with a 30% minimum shareholding stake in an ACRA registered business.
Effective 1st May 2021, Dependant Pass Holders holders will not be able to get a LOC and will need to obtain an EP, S Pass, or Work Permit to work in Singapore. Existing DP holders can continue to work in Singapore under the Letter of Consent (LOC) till it expires. Upon expiry, the employer will need to apply for a Work Visa.
Our LOC Application Services include:
Pre-application information and advising on Singapore Letter of Consent
Filing of Letter of Consent application
Tracking Letter of Consent application status while under processing
Liaising with the Direct MOM officer in charge, if required
Responding to MOM's requests for additional information, if any
Arranging for issuance of Letter of Consent upon in-principle approval (IPA)
Filing of unlimited appeal in case of rejection of LOC application
Talk to our service leader: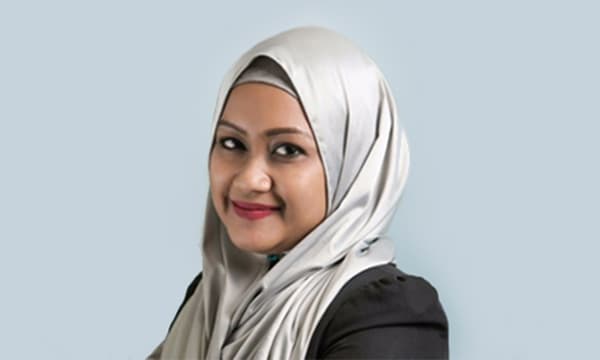 Mel A Bakar
Director
Head, Immigration
Don't leave your LOC application to chance.
We are experts when it comes to Singapore's immigration laws and regulations. Our reliable guidance and high success rate comes with 20 years of experience. Secure your Letter of Consent with us.