Singapore Permanent Residence (PR) Application
Foreigners can apply for permanent residence (PR) in Singapore to stay in the country permanently if they satisfy Singapore PR requirements.
For example, a foreigner may submit a PR application  if they are:
An Employment Pass (EP) or S Pass holder
A foreign investor in Singapore
A spouse of a Singapore citizen/Singapore PR
An aged parent of a Singapore citizen
An unmarried child aged below 21 years with parents who are a Singapore citizen or permanent resident
A student studying in Singapore
The most popular scheme is the Professional, Technical Personnel, and Skilled Workers Scheme (PTS Scheme). It enables professionals working in Singapore under an EP or S Pass to apply to be a Singapore PR.
The application process can be complicated, which makes engaging the services of an immigration specialist ideal for a smooth procedure.
Our Singapore PR Application Services Include:
Booking the appointment date with the ICA;
Identifying and highlighting the strong aspects of your application;
Advising on useful supporting documentation;
Ensuring that the correct documents are submitted;
Identifying any discrepancies in your documents and providing possible solutions to remedy these;
Preparing and collating the application;
---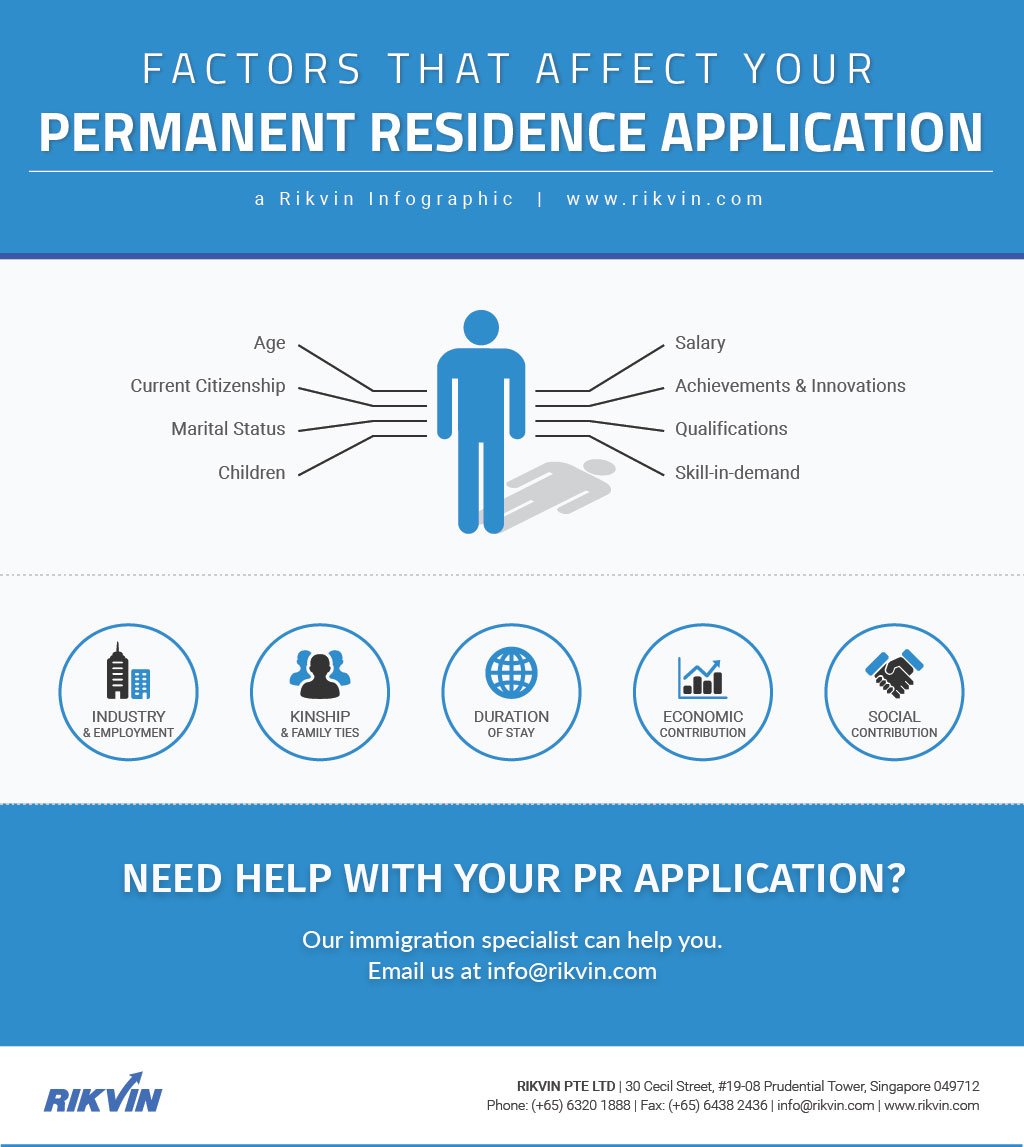 ---
Need help with your Permanent Residence application?
Speak to our immigration specialists - we are experts when it comes to Singapore's immigration laws and regulations. Our reliable guidance and high success rate comes with 20 years of experience.