Singapore Raised GST to 7%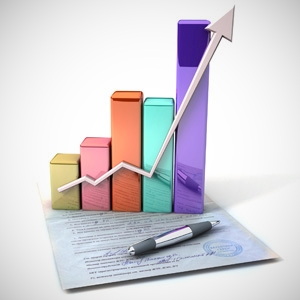 There has never been a better time than now to incorporate a Singapore Company! Says Ms. Ragini Dhanvantray CEO of Rikvin Group,Singapore.
Come July 1 the Goods and service tax will rise from 5% to 7%, and the employers' contribution to the national savings scheme (CPF) will rise by 1.5% to 14.5%. In lieu with these changes the Singapore government has provided cushion to the companies especially the SME's with welcome changes in the corporate tax.
Effective EA2008 newly incorporated Singapore companies will enjoy a full-tax exemption on S$100K annual profits during the first three years of their business. Moreover, all companies will enjoy a partial tax exemption that will bring tax rate to about 9% on annual profits of up-to S$300K. The overall tax rate above S$300K annual profits has also been reduced to 18% from the previous 20%.
This pro-business tax policy sustains the competitiveness of Singapore as a preferred location to incorporate new business or establish regional headquarters. Foreign entrepreneurs in Singapore who whish to clinch a pie of the burgeoning Asia, with their startup companies in Singapore as a springboard into Asia can capitalize on the tax exemption as well as the innumerous incentives offered by the government and E-ready infrastructure of Singapore.
Singapore welcomes enterprising individuals and companies to incorporate and grow their business. The existing companies as well as startups will immensely benefit by strategically styling their operations according to the policy changes introduced. To leverage their financial resources effectively, it would be beneficial for companies to register for GST, to reduce the impact of the impending hike on their cash flow. Companies that have already registered for GST (which is mandatory only for companies with an annual turnover of S$1 million – the highest threshold in the world) will not be much affected by the 2 percentage point hike – except having to deal with tighter cash flow because of the time lag between having to pay higher GST on inputs and recovering GST on what they sell. For companies or businesses that have not yet registered for GST, the impact will be greater. They will have to pay GST on their inputs but not have the facility of recovering it. "Hence it would be a prudent move to preemptively register for GST ignoring the compliance cost, to improve cash flow in the longer run" says Ms. Ragini Dhanvantray CEO of Rikvin consultancy,Singapore.
Singapore has also introduced a GST assistance scheme for SMEs who voluntarily register to be a Goods and Services Tax (GST) trader from 1 March 2007. This scheme supports up to 100% of accounting software costs, and a maximum grant of $5,000 per company towards qualifying costs.