In a bid to boost the standard of financial reporting in Singapore, the Accounting and Corporate Regulatory Authority (ACRA) has last week announced that it has issued two documents – the Financial Reporting Practice Guidance No. 1 of 2014 (FRPG) as well as Practice Direction No. 2 of 2014.
Rikvin, a Singapore company registration specialist, recognizes that the move was imminent as the country has pledged towards greater transparency in financial reporting since 2011. That year, ACRA established the Financial Reporting Surveillance Programme (FRSP). The programme set to determine if company directors are fulfilling their duties in relation to financial reporting.
At the 8th Public Accountants Conference in August 2013, Minister of State for Finance and Transport Josephine Teo said that CFOs and CEOs in Singapore may soon be legally liable for certifying that their companies' financial statements are true and fair.
In addition, in March this year, the preparation of financial statements in XBRL (eXtensible Business Reporting Language) has become mandatory. Along with that, the BizFinx filing system, managed by ACRA, has come into effect to help companies prepare their financial statements accordingly.
Practice Direction No. 2 of 2014
The Practice Direction sets out the duties of a director in relation to financial reporting. It also explains the review and sanction process of the FRSP.
Financial Reporting Surveillance Programme (FRSP)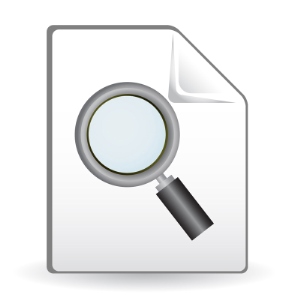 Under the FRSP, ACRA will review selected financial statements from FY2013 (financial years starting 1 January 2013 to 31 December 2013).
According to the Companies Act, directors of a company incorporated in Singapore must present before the company at its annual general meeting financial statements that comply with the Singapore Financial Reporting Standards (SFRS), Singapore Financial Reporting Standards for Small Entities (SFRS for SE) or Charities Accounting Standards. The financial statements must also give a true and fair view of the state of affairs of the company, as well as its profit and loss.
In addition, the Act requires directors to maintain a system of internal accounting controls as well as proper accounting records that will enable the preparation of true and fair profit and loss accounts and balance-sheets.
If a director has failed to comply with any of these requirements, a financial reporting breach has occurred. ACRA will then call upon the directors for interviews before imposing regulatory sanctions on them and in accordance with the breaches. The range of enforcement actions include an advisory letter, a warning letter, a fine by offer of composition, followed by prosecution leading to fines and/or imprisonment.
Financial Reporting Practice Guidance No. 1 of 2014 (FRPG)
The FRPG lays down the areas of focus for the FRSP reviews, which will commence between 1 April 2014 and 31 May 2015. The eight areas include new standards, significant accounting policies, going concern, accounting judgement and estimation uncertainties, asset value and impairment testing, financial risk and capital management disclosures, related party disclosures and consolidated financial statements.
Commenting on the measures, Mr. Satish Bakhda, Chief Operating Officer at Rikvin, "Providing quality financial data is crucial for maintaining the confidence of investors and stakeholders. These guidelines and review process send a signal to all companies incorporated in Singapore that transparency, clarity and quality in financial reporting are extremely important and that breaches will culminate in regulatory sanctions on directors. The move also signals that companies that wish to operate in Singapore must comply with its accounting standards. We are confident that more bonafide investors and companies will be encouraged to set up in Singapore, as a result."
For more information, please visit ACRA's page on the Financial Reporting Practice Guidance and Practice Direction.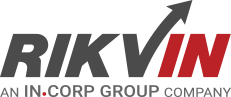 Rikvin's content team includes in-house and freelance writers across the globe who contribute informative and trending articles to guide aspiring entrepreneurs in taking their business to the next level in Asia.