Radiant World, a India-based iron ore trading corporation has announced the establishment of its international nucleus in Singapore, alongside that of other Chinese steel mills and trading firms last week at the Singapore Iron Ore Forum. Rikvin, the company registration specialist that incorporated Radiant World in Singapore, believes that this indicates the rise of city-state as the world's biggest entrepot for the iron ore business.
From only a handful of iron ore trading companies five years ago, Singapore has surfaced today to become an international centre for the trading in the commodity, which is a main constituent of steel. This is due to the advantage Singapore garnered from the trailblazing change in the way steel prices were decided in 2010, doing away with a 40-year old practice of determining steel prices based on long-term contracts instead of set prices.
Following the formation of Australian mining company BHP Billiton's marketing and procurement headquarters, other major iron ore trading companies like Cargill and Trafigura have set up in Singapore. Chinese trading companies have followed suit, and today the island nation is home to about 30 of them, including big names such as Prosperity Steel and Lianfeng International. Together with some of the world's biggest steel companies such as India's Tata Steel and China's Bao Steel, Singapore today houses approximately 100 metals and mining companies.
"Asian iron ore trading companies find Singapore immensely attractive to set up shop because the country's banks are business-friendlier than that of other Asian nations", pointed out Mr. Satish Bakhda, the Chief Operating Officer of Rikvin.
Banks in Singapore such as ABN Amro has been fluid on the financing for companies that procure iron ore and perform third-party trading. Complimenting the banks, the Singapore Exchange (SGX) has announced last week on the introduction of options on the futures for iron ore and freight next month. SGX, which has captured 90% of the market for iron ore swaps since launching its service in 2009, embarked on this decision in attempt to empower Singapore's standing in the iron ore market by offering trading business the much needed liquidity and flexibility.
Iron ore trading companies do not only find it easy to access financing in Singapore attractive, but also its transparency and efficiency in conducting trade. As the headquarters for GlobalOre, a physical trading platform founded in 2012 by the major steel players in Singapore, the city-state has substantially facilitated the buying and selling of iron ore by providing a neutral and standardized marketplace.
In addition, the city-state has created an intricate and encouraging ecosystem for iron ore trading companies of the entire value chain to setup a Singapore company. There is a multitude of support services ranging from insurance to risk management that are easily available to trading companies, notwithstanding the sizeable web of international traders, highly-skilled talent pool, and a prompt arbitration system in Singapore. The island's strategic geographical positioning also makes it easier for traders to transact deals, alongside of its robust rule of law and political stability.
"We are convinced that Singapore is set to become Asia's premier iron ore trading hub as many of the world's largest iron ore trading companies come to the country to anchor their businesses here", affirmed Mr. Bakhda.
---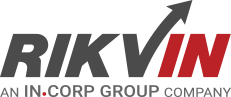 Rikvin's content team includes in-house and freelance writers across the globe who contribute informative and trending articles to guide aspiring entrepreneurs in taking their business to the next level in Asia.