At the Public Accountants Conference this week, Minister of State for Finance and Transport Josephine Teo announced that CFOs and CEOs in Singapore may soon be legally liable for certifying that their companies' financial statements are true and fair.
Currently, the statutory responsibility for financial reporting rests solely with directors that have opted for Singapore company setup. Mrs Teo asserted that other jurisdictions such as the US and Australia have introduced legal responsibilities for other office holders.
Repercussions of making false reports range from criminal penalties, to fines or disqualification from holding management positions.
The Onus of Ownership
The move to hold CEOs and CFOs legally culpable is a means to bear on them the onus of taking ownership of their financial statements as well as, putting in place the framework to enable the preparation of sound financial reports.
To help both stakeholders improve the quality of financial reporting, CPA Australia and Singapore Management University (SMU) have this week launched a book "Getting Your Accounting Right."
The book is designed to help preparers of financial reports produce more accurate financial information. It is also created for auditors so that they can keep up with the latest developments in International Financial Reporting Standards and in turn, better advise their clients.
In addition, and as discussed in our article Singapore Seeks to Raise the Bar for Financial Reporting Standards, the move to improve financial reporting standards is to help auditors provide more value-added services, instead of drawing up the financial reports alongside preparers.
Rikvin acknowledges that this is a move in the right direction and anticipates that when preparers and companies take ownership of their financial reports, auditors can in turn do more value added work.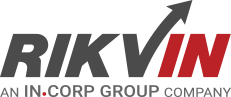 Rikvin's content team includes in-house and freelance writers across the globe who contribute informative and trending articles to guide aspiring entrepreneurs in taking their business to the next level in Asia.