Singapore Prime Minister Lee Hsien Loong has yesterday announced a "strategic shift" in the approach to the city-state's nation-building that will help Singaporeans navigate an uncertain future together. The announcement, which was made at the annual National Day Rally yesterday, covered four strategic areas of development i.e. infrastructure, healthcare, housing and education.
Infrstructure
PM Lee said that by the mid-2020s Changi Airport's current capacity would have doubled, thereby creating approximately 163,000 employment opportunities for Singaporeans. This is because the government will move the Paya Lebar Air Base to Changi, allowing 800 ha of land to be used for new homes, offices and factories. In addition, Changi airport will see all three of its existing terminals upgraded over time, while a two more terminals as well as a Project Jewel building project are slated for development.
Healthcare
PM Lee also announced that MediShield, Singapore's medical insurance plan, will no longer have an opt-out option and cover all Singaporeans for life. Called MediShield Life, it will include the elderly and those with pre-existing illnesses but at higher premiums.
Housing
In terms of public housing, the government will maintain the value of HDB flats over the years and keep them affordable for future homebuyers. PM Lee stated that even a household earning S$1,000 a month will be able to finance a two-room flat and that many families will be able to pay off their housing loans within 25 years.
Education
In terms of education, the Primary School Leaving Examination (PSLE) scoring system will change in the coming years to a framework similar to the "O" and "A" level exams. In addition, the annual Primary One registration process will be streamlined from 2014, to set aside about 10-15% of total enrolment for children with no prior links to the school.
PM Lee said the direction will take Singapore down a different road, and benefit the country, given the changes in it and around the world.
Singapore company registration specialist Rikvin anticipates that the move to enhance Singapore's air connectivity will give it an edge in maintaining its standing as an air hub in the region.
This will not only facilitate business operations and the movement of business people, but entice entrepreneurs to continue to start a Singapore company. The other strategic areas will also help ease pain points felt by residents and may help in improving the quality of life of Singaporeans.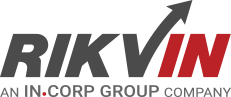 Rikvin's content team includes in-house and freelance writers across the globe who contribute informative and trending articles to guide aspiring entrepreneurs in taking their business to the next level in Asia.