InCorp Group, announced today that it has joined hands with Orissa International, a Singapore-headquartered firm that specializes in providing market research and business matching services in a number of Asian countries like Singapore, Thailand, Malaysia, Indonesia, Vietnam, and the Philippines.
Orissa International has been providing a range of market entry and market expansion services to companies for a period of more than 22 years. It has provided its specialized services to many companies from around the globe, it is also a Plug and Play Network Partner of Enterprise Singapore, a key Singapore government agency that helps homegrown companies innovate, digitalize and internationalize.
Rikvin, as part of In.Corp Group prides itself as an Asia corporate solutions provider that helps companies to structure, incorporate and manage various aspects of compliance in Singapore, Malaysia, Indonesia, Philippines, Hong Kong, China, and Vietnam.
The partnership between In.Corp and Orissa International unite their complementary network of companies and capabilities in Southeast Asia, which can advise both Singapore and foreign companies looking to incorporate or expand their business in the region.
In.Corp Business Development Group Head Eric Chin said on the partnership that, "We believe that this partnership works perfectly for both parties, and the end result will benefit Singapore companies looking to internationalize, and foreign companies looking to set up in South East Asia. In the past, we have had many clients that require market research and business matching services and this is something that is not within our area of core competency. Our collaboration with Orissa International equips us with a good partner and we can service our clients' needs together."
Sarath Menon, Founder, and CEO of Orissa International added, "Through this partnership between Orissa International and In.Corp, we will now be able to provide companies a full suite of services when they internationalize. This starts from market research, identifying  customers and partners, incorporation, and supporting in-country operations with lead generation, payroll, accounting, compliance and other advisory services."
---
Get started with Rikvin
Rikvin's expertise is unrivaled in Singapore. With 25 years of know-how in company incorporation, accounting, tax, payroll and immigration services, you can count on us to be your dedicated one-stop business solution.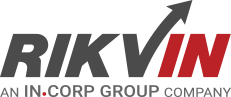 Rikvin's content team includes in-house and freelance writers across the globe who contribute informative and trending articles to guide aspiring entrepreneurs in taking their business to the next level in Asia.