By the end of this year, the world will step into 2021 with new energy and a mission to continue moving forward despite all challenges. COVID-19 has left the entire world with some of the most dramatic losses ever witnessed.
It has now become the biggest and the toughest challenge for everyone living on the planet earth. To set up a Singapore company during this time might seem absurd but if your business idea is helpful towards the growth of the current economy,  you should get started now.
The Current Pandemic Situation and Its Impacts on Businesses
The global economic and social disruption is clear evidence of the devastation caused by the pandemic. From public health, food, and living to international trade, relations, and global economies, it has completely transformed the way things work.
According to a recent report published by Deloitte, Singapore accounted for almost 41% of the total COVID-19 cases in the Southeast Asian region and the rest of the neighboring countries led further.
Beyond the spread of this disease, it has got far-reaching consequences. More specifically, businesses and economies all have experienced unimaginable losses. From the demand and supply of goods to the growing inflation and unemployment, there is a lot that the world will continue to deal with, in 2021.
COVID-19: What Types of Businesses Affected and Which Industries Picked Up?
From the manufacturing and retail sector to the health and services sector, COVID-19 continues to constraint businesses of all sizes and from almost every industry. From Asia and the Middle East to Europe and America, financial markets are still striving to overcome the repercussions by devising new and effective policies to deal better with the pandemic and drive betterment to their economies respectively.
Singapore, which is one of the leading Southeast Asian countries immediately witnessed panic buying and a huge scarcity of consumer products. Along with a critical hit to the travel and tourism sector, the country faced an unimaginable recession and downfall in the economy.
But on the other hand, effective governmental policies and adequate actions have made it possible for the country to forge ahead.
In Singapore, manufacturing, retail, business services, and financial sectors are the ones that drive its major portion of the economy. According to an article Singapore: From Crisis to Recovery published by CNBC, the manufacturing sector is the only one to show a growth of 2.5% where a major portion encompassed biomedical goods.
More specifically, there are a few giant multinational companies that have made it possible for the country to keep thriving. 3M which is an American multinational corporation has its Southeast Asian operations in Singapore.
Kevin McGuigan, Managing Director for the region, made ingenious decisions and kept on the production of N95 respirators round the clock and doubled its supply. Similarly, many other small to large-scale manufacturers contributed their role respectively.
Why Choose Singapore For Starting A Business?
Singapore has become one of the world's fastest-growing countries within the Asia Pacific region. Not only the local industry but, businesses from all over the world are thriving as well.
According to a recent report published by the World Bank's Ease of Doing Business, Singapore stands 2nd in the list of countries with maximum ease of doing business for foreigners in 2020.
Compared to nearby countries namely China, Hong Kong, and Korea along with others, Singapore has continued to flourish distinctively by not just encouraging local but international businesses. From small to large-scale enterprises, there are limitless possibilities for one to start a business in Singapore within no time.
With low corporate taxes, multiple government grants, and great infrastructure, Singapore continues to lead as a business haven and attract many foreign entrepreneurs. If you're planning to start a Singapore company in 2021, we show you how to go about registering and what you need to get started.
Related Read: Singapore Company Registration Checklist
Registering A Private Limited Company in Singapore
A Private Limited Company is the most commonly chosen type of business preferred for those who want to make the most out of limited resources and long-term plans to yield higher profits.
By choosing to set up a private limited company, you can limit your liability to the subscribed share capital, access tax concessions, build a credible image, and unleash the real potential within your business to attract more investors and other financing options.
Let us now take a look at the process to set up a private limited company and open a corporate bank account in Singapore:
ACRA is the governmental agency responsible to look after the business and corporate sector and strives to provide a vibrant environment for doing business with local and international businesses in Singapore.
By choosing to set up a private limited company in Singapore, you will need the following:
Company Name

The first and most important step is all about choosing an acceptable company name for your business to register in Singapore. It must be approved by ACRA, only then your Singapore company can be incorporated. There are certain key elements to which your proposed company name may be rejected that are as follows:

Company names identical to other existing companies in Singapore
Company names that appear to be socially and lawfully undesirable
Company names that are similar to established international trademarks

Shareholder

To successfully set up a private limited company in Singapore, you will be required to have at least 1 shareholder where the director and shareholder can be the same person. Both local and foreign individuals can be the shareholder whose details will also appear in all public records and appearances. The good news is that foreigners are allowed to have 100% shareholding in Singapore.

1 Local Resident Director

You will need to have at least 1 local residing citizen of Singapore appointed as the Director of the company. If you're planning to run your business from overseas, you can always appoint a Nominee Director to meet this requirement. Or even if you plan to relocate, you can temporarily appoint a Nominee Director while waiting for your Employment Pass application to be approved.

1 Local Corporate Secretary

Next to having a local director, you will also have to appoint a local Singapore company secretary. According to the Singapore Companies Act, you must appoint the secretary within the first six months of incorporation.

Initial Paid-Up Share Capital

According to the stated law, the minimum initial paid-up capital should be at least S$1. You can increase this amount in the future once the company has been fully incorporated. Always remember that the shares of a private limited company cannot be legally offered to the general public and shares are always transferred on the basis of a private agreement between the buyer and the seller.

Local Registered Office Address

According to the Singapore Companies Act, all private limited companies are primarily required to have a physical registered office in Singapore. No matter which city you choose to headquarter your company, but there must be a local physical address that represents the existence of your business in Singapore. All the official letters, documentation, and other things will be posted at this registered address. We provide you with a Singapore-registered office address so you can run your business from anywhere in the world.

Open Corporate Bank Account

Once everything has been done perfectly, and the company has been successfully incorporated, you can open a corporate bank account at any of the local or international banks that are based in Singapore. In most cases, the account signatories and directors are required to be physically present at the bank to successfully open the account. However, in the new normal, we can help you get this done virtually.
How Rikvin Can Help
That's all you will need to register and incorporate a Private Limited Company in Singapore. By choosing Singapore, you are all set to foster your strategic business development goals perfectly and continue to grow in 2021.
One last thing, as a foreigner, you will need to engage a corporate service provider to register a Singapore company. Our incorporation specialists at Rikvin will provide you with the necessary expertise, adhere to compliance, and help you set up your company in just 1 day!
FAQs
All foreigners are required to engage a professional corporate service provider to register a Singapore company. This will help you to stay compliant with the regulations in Singapore.
A private limited company is the most common entity registered in Singapore.
You will need to meet the following key requirements when registering a Singapore company:

Minimum 1 Shareholder
Minimum 1 Local Resident Director
Minimum SGD 1 Paid-up Capital
1 Local Corporate Secretary
Local Registered Address

Singapore has seen the tech, health, manufacturing and logistics industries thriving during this COVID-19 pandemic. Starting a business that contributes towards the recovery of Singapore's economy will be a good idea to kick off soon!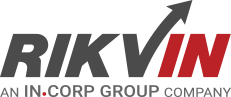 Rikvin's content team includes in-house and freelance writers across the globe who contribute informative and trending articles to guide aspiring entrepreneurs in taking their business to the next level in Asia.