In the second installment of our 4-part "SME Special" blog series, we want to share with you two more funding programs that you can tap to restructure and improve productivity in your Singapore company.
The first of the two programs requires no introduction as we've been evangelizing this all year. However, for the benefit of those who are new to Singapore, the PIC or Productivity and Innovation Credit Scheme has been designed in 2010 to encourage more firms to invest in their workers, equipment, research, design or intellectual property rights. In gist, there are six types of PIC activities and they are as follows:
Purchase / lease of PIC Automation Equipment – includes laptops, software etc
Training of Employees – Skills upgrading courses, external training
Registration of Intellectual Property – paying fees to IPOS
Acquisition of Intellectual Property – buying patented technology for manufacturing
Research & Development – engaging personnel or R&D institute for creating novel products
Approved Design Projects – fees for inhouse or outsourced design
This means that between YA 2011 and YA 2015, companies can either claim:
a 400% tax deduction on the first S$400,000 spent on every PIC activity per YA or
convert 60% of their PIC spend (capped at S$100,000) into a non-taxable cash payout, capped at S$60,000 for YA 2011 and YA 2012. For YA 2013 – 2015, the total cash payout would be capped at S$60,000 per YA.
With the cash-payout option, which was introduced this year, the pain of investing could be eased.
In order to qualify for the cash payout option, your firm must be a sole proprietorship, partnership or company and carry on business operations in Singapore. In addition, it must employ at least three local workers. This means the workers must be citizens or Singapore Permanent Residents with CPF contributions. Shareholders who are directors do not count as local workers.
For more information on the PIC Scheme, please visit PIC Scheme Guide.
Inclusive Growth Program
The second program may be less familiar to most of you. The IGP, which is managed by the National Trades Union Congress, offers to co-fund productivity improvement projects that in turn benefits and shares gains with low wage workers i.e. those earning S$1,700 or less per month. Businesses must be registered and operating in Singapore.
For example, in order for your firm to qualify for IGP funding, you must identify areas for improvement in your firm based on challenges and business opportunities. Then you must plan your project, to include automation and equipment costs, process re-engineering and staff training costs.
Eligible projects stand to have 50% of the first two costs co-funded, capped at S$150,000 per project and S$500,000 per company per annum. The training costs, on the other hand, may be defrayed by 90%, subject to funding caps.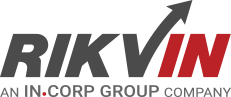 Rikvin's content team includes in-house and freelance writers across the globe who contribute informative and trending articles to guide aspiring entrepreneurs in taking their business to the next level in Asia.