For entrepreneurs and executives alike, there never seems to be enough time in a day. As soon as you have chosen to form a Singapore company, you realise that time, especially in a fast-paced and highly competitive environment such as Singapore is an essential commodity that needs to be optimized to the fullest. Whether you're spearheading a small and medium sized enterprise (SME) or a large multi-national corporation, time management is a skill essential to running a business in Singapore.
Singapore Company Registration specialist Rikvin shares 5 time management techniques collated from some of the world's top experts:
Master real-time;
Turn "shaved" time into "found" time;
Cut it into bite-sized pieces;
Learn to delegate and
Time management is self-management.
Master Real-Time
Forbes.com contributor Joe Matthews differentiates between clock time and real time. Clock time pertains to the actual minutes, hours, months and years. It is absolute. For every person, clock time passes equally.
Real time, on the other hand, is relative. It can speed up or slow down depending on what a person is doing. A proposal that takes two days to approve can feel like an eternity, whereas the month-long gap between invoices from suppliers can seem like mere minutes.
What this means is that real-time exists in your mind. You create it, therefore you are the master of it.
As a Singapore company director, you may be frequently interrupted from your core functions. While distractions cannot be fully eliminated, you can control how much real time you spend on them, and how much real time you actually spend on more productive endeavors.
Turn "SHAVED" Time Into "Found" Time
In his book entitled "Your Best Just Got Better: Work Smarter, Think Bigger, Make More," workplace performance expert Jason Womack advises entrepreneurs to shave off a few minutes from meeting time and use the extra time to focus on goals.
By shaving off 15 minutes from meetings that are slated for 60 minutes for instance, executives gain 15 minutes of "found time" that can be used for a debriefing to assess goals and determine the course of action that will materialize those targets.
If used well, those 15 minutes that seem insignificant in clock time, can be substantial in real time.
Cut it Into Bite-Sized Pieces
"IT Business Edge" blogger Don Tennant advices business leaders to manage tasks in small, bite-sized chunks. Completing a few small tasks can give a sense of accomplishment, whereas large projects tend to overwhelm.
By dividing a massive project into small, easily manageable portions, you can consistently achieve progress and even gain some "found time" whenever a particular task is accomplished.
Learn To Delegate
Most experts agree that delegation is imperative to proper time management. Singapore executives and entrepreneurs can easily fall into the trap of attempting to do everything themselves.
However, in order to become more productive, business leaders must learn to delegate tasks in order to focus on the bigger picture. Singapore has a pool of highly-skilled workers who can help executives accomplish their organization's business goals.
Time Management is Self-Management
Business writer Susan Ward dismisses the concept of time management as a myth. In her article entitled "Realize that Time Management is a Myth," she asserts that to manage time, we only really need to manage ourselves and learn what to do with the time we have.
This again brings to mind Joe Matthews' concept of clock time vs. real time. For Susan Ward, it is futile to manage time because it doesn't change. However, her view is limited to clock time. Time management, according to Matthews, should be focused on optimizing the use of real time. Real time is relative; it exists in one's mind.
In this context, Ward's and Matthews' viewpoints do not conflict. In essence, managing real time is managing oneself.
Therefore, to run a Singapore company successfully, executives and entrepreneurs must learn to manage themselves – and the way they use their time – effectively.
The best Accounting services for modern business
Cut your bookkeeping costs in half, while getting superior quality with Rikvin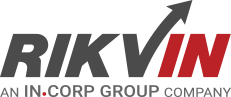 Rikvin's content team includes in-house and freelance writers across the globe who contribute informative and trending articles to guide aspiring entrepreneurs in taking their business to the next level in Asia.