A fair employer is just the tip of the iceberg. The Fair Consideration Framework (FCF) encompasses other human resource (HR) areas such as promotion, retirement and retrenchment as well, said Mr. Tan Chuan-Jin, Singapore's Acting Manpower Minister in Parliament early this week.
Mr. Tan was reiterating an announcement made by MOM late last month. In its press release titled "Firms to Consider Singaporeans Fairly for Jobs," MOM outlined that the Fair Consideration Framework (FCF) as an effort to ensure that Singaporean professionals are fairly considered for jobs.
This entails the identification and audit of firms which have had repeated complaints of a not fair employer. These complaints could range from having a low proportion of Singaporean PMEs compared to other firms in the same industry to having discriminatory talent development or dismissal practices.
When identified, errant firms will then be asked to provide information regarding their:
organization charts as well as nationality details of staff members,
recruitment processes,
staff grievance handling processes,
staff progression framework,
plans to develop local staff for more senior roles and
plans to reduce reliance on Employment Pass holders.
In addition, said firms will have a chance to demonstrate efforts to improve their recruitment and training practices. If they remain unresponsive, MOM may curtail their work pass privileges.
Although the FCF will be rolled out on 1 August 2014, this investigative exercise will commence in Q1 2014.
As discussed in our announcement Singapore Firms Face New Rules to Hire Skilled Overseas Candidates, the move to apply a system of checks and balances on firms will weed out firms that have been practising and benefitting from questionable HR practices.
"On top of other measures to regulate the inflow of foreign manpower, the FCF may seem draconian. However, as asserted by Mr. Tan, this move is not intended to ensure that every single PME job goes to Singaporeans. It's about taking errant companies to task and levelling the playing field for all companies. This will inevitably raise the standard of human resource norms in Singapore and ensure that Singaporean professionals are not marginalized on home turf," affirmed Mr. Satish Bakhda, Head of Operations at Rikvin.
For more details, please see MOM's announcement, Firms to Consider Singaporeans Fairly for Jobs.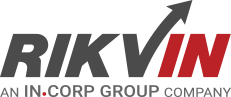 Rikvin's content team includes in-house and freelance writers across the globe who contribute informative and trending articles to guide aspiring entrepreneurs in taking their business to the next level in Asia.