In today's day and age, every entrepreneur in Singapore must harness the explosive growth of technology in order to stay ahead of the brisk competition that is present in our current economic climate. Of late, the flag bearer of such cutting-edge technological developments has been a ubiquitous gadget that has been omnipresent in daily Singaporean life; smartphones. Smartphones have transcended from their initial role as trifle toys to dynamic business tools today. Of specific focus in smartphones are mobile apps, which are are taking the business world by storm. Many entrepreneurs are jumping onto the bandwagon to capitalize on the mobile app phenomenon that is sweeping the world. Here's what mobile apps can do for your business.
Creating a whole new experience for customers
Your company's mobile app will essentially allow your customer base to access your products or services anytime and anywhere. It does not only render the need for a helpline unnecessary, but also enables them to contact you round the clock, without even the need of an internet browser to visit your company's website. You can also create an interactive experience for your prospective customers by placing product catalogues in the app. This will provide them with one-stop access to viewing and ordering your products.
Enhanced service for your customer base
Mobile apps pave the way to understand and respond to your customers effectively as you will be able to draw information about your customers' locations, profile and preferences in real time. Such a channel of information can allow your company to improve their engagement with customers and add value to their shopping experience. For instance, Kraft's mobile app, iFood Assistant does not only offer users more than 2000 recipes, but also presents them with interactive deals, coupon features and shopping lists.
Widen your market reach
Mobile apps are often integrated with a multitude of social sharing capabilities that empowers users to share the products or services they deem interesting or beneficial with others on social networks, and this can exponentially expand your market reach. Such a tendency among people has been found to be more common with mobile apps than with websites. In fact, by 2014, mobile phone usage is anticipated to exceed desktop internet usage, and mobile apps are found in a billion phones today worldwide. Just imagine how humungous a market will unveil before your company with the mobile app as the road to it.
Build a stellar brand
Your company's mobile app will be the showcase tool for your company's logo and slogan, creating a digital presence with an instantaneous boost to your corporate branding. With its unquestionable sphere of influence among smartphone users, your company will gain a massive advantage of widespread brand recognition and reputation among consumers. This is why wealthy corporate funders are clamouring to sponsor mobile apps to feature their product advertisements and reinforce their branding to the enormous target user market.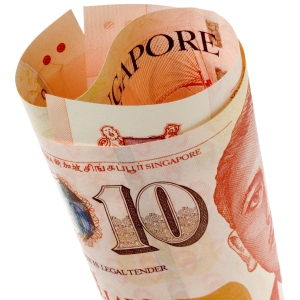 Monetize your app
Apart from raking in more sales, a mobile app can create new streams of income for your company. For instance, your company's mobile app can advertise another company's product or service that is linear to your company's product or service. This rewards users with mutual benefits of a comprehensive shopping experience, and you with additional route for revenue. You can also charge users for an app upgrade, or offer coupons based on location-based push notifications. The options are endless!
However, creating an app for your company can set you back anywhere from $10,000 to $20,000. The good news is that you can do this – virtually for free – via the Productivity & Innovation Credit (PIC) Scheme, administered by IRAS.
How can I use the PIC scheme to create a mobile app for free?
The PIC scheme is designed to motivate SMEs in Singapore to improve the efficiency in their operations by investing in six areas of activity, one of which is the acquisition or leasing of IT and automation equipment. This opportunely includes developing mobile applications for your company. In reward, the PIC scheme compensates companies with a 100% dollar-for-dollar matching cash bonus. This is on top of a 60% cash payout (subject to conditions) or a 400% tax deduction, capped at $400,000 for this activity per YA, based on the cost of developing the app . So entrepreneurs do not only recoup the costs of developing a mobile app, but are also rewarded with additional cash payout even before the app is put to use!
Clearly, these measures can tremendously benefits companies as their operating costs are offset, and are instead allowed to be channeled to fuel productivity and spur innovation. However, it must be noted that not all businesses are suitable for the use of mobile app. For instance, a company dealing with furniture, cars, FMCGs or a B2B company may not require a mobile app because there would not be a demand for regular use of it. A website combined with an email will suffice. For companies dealing with travel services, sport equipment, apparel or dynamic content, a mobile app will be of extensive benefit. Thus, it is essential to identify the necessity of mobile apps for the profile of the business.
Recommend from us: Productivity and Innovation Credit Scheme »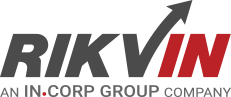 Rikvin's content team includes in-house and freelance writers across the globe who contribute informative and trending articles to guide aspiring entrepreneurs in taking their business to the next level in Asia.