According to a recent Straits Times report, Changi Airport has handled 4.28 million passengers last month. This figure represents 1) the highest number of passengers recorded in March in 31 years and 2) a 15.3% year-on-year (y-o-y) increase in passenger traffic during the same month.
Changi Airport Group (CAG) attributed the volume of passengers last month to strong regional air traffic. According to CAG, aircraft movements has grown to 27,000 last month, representing a 10.6% y-o-y increase.
Both low cost carriers such as Jetstar and Tiger Airways as well as full-service carriers such as SilkAir, Lufthansa and Qantas have been expanding their destination offerings as well as flight services – hence, bringing more passengers through Changi Airport.
Analysis by Rikvin shows that the record growth last month is demonstrative of Singapore's reputation as a key travel hub in Southeast Asia and the Pacific. Rikvin has recognized three main factors that have influenced the number of visitors in Singapore i.e. 1) tourism, 2) MICE industry and 3) Singapore's reputation as Asia's business epicenter.
1. Tourism
The latest data from the Singapore Tourism Board (STB) shows that Singapore saw 13.2 million international visitor arrivals (IVAs) in 2011. This represents a 13% growth from the number of IVAs recorded in 2010. The bulk of visitors originated from Indonesia, China, Malaysia, Australia and India.
Last year, visitorship to Singapore's top 10 gated tourist attractions such as Universal Studios Singapore, Singapore Zoo and MBS Sky Park saw approximately a 14% y-o-y growth. Furthermore, with new tourist attractions such as Gardens by the Bay slated to open soon and an uptrend in the number of European fashion labels that have opted for Singapore company setup, Singapore may see an increase in the number of international visitor arrivals in the later half of the year.
2. MICE Industry
According to Ms Melissa Ow, Assistant Chief Executive Sector Planning & Development Group of STB, Singapore's MICE industry was especially robust last year and saw a 46% y-o-y growth in the number of conventions, conferences and tradeshows. On top of established events, Singapore also scored 12 new world congresses in H1 2011 including Digital Entertainment Asia, Screen Singapore and Cruise Shipping Asia.
3. Singapore's reputation as Asia's business epicenter
As Asia's rising business epicenter, Singapore has seen a strong inflow of professionals and workers over the past few years. As of June 2011, approximately 35% of Singapore's workforce is made up of foreign workers as well as their dependants. Eventually, many singapore work visa holders choose to stay in the Republic for the long term and relocate their immediate family members via the Singapore Dependant Pass (DP) or Long Term Visit Pass (LTVP).
Additionally, as a bustling commercial center that is home to many international businesses, the Republic has attracted a steady flow of Singapore company formation activity. With low corporate and Singapore income tax rates as well as access to funding, Singapore is a choice business destination to many start-ups and young entrepreneurs.
On top of that, a large proportion of students along with their family members have relocated to Singapore to benefit from a good education system as well as to have a foot in the door to Singapore's vibrant employment market.
In sum, Singapore's vibrant environment for business and leisure attracts travellers, entrepreneurs, students, professionals and visitors from all over the world.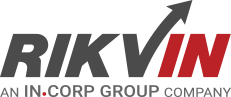 Rikvin's content team includes in-house and freelance writers across the globe who contribute informative and trending articles to guide aspiring entrepreneurs in taking their business to the next level in Asia.