According to a recent report on the Straits Times, foreign investors will find it tougher to get the Singapore permanent residence status now that the Global Investor Program (GIP) has been beefed up.
As discussed in a former press release, the Financial Investor Scheme (FIS) will be terminated by early next week. As such, the Global Investor Program (GIP) will be the sole scheme by which foreign investors can gain Singapore permanent residence with effect of 1 May 2012.
The two investment options for the GIP remain more or less similar as before:
investing at least S$2.5 million in a new business entity or to help expand an existing business operation.
investing at least S$2.5 million in a GIP-approved fund that invests in Singapore-based companies.
However, the new qualifying criteria for the GIP include:
at least 3 years of successful business and entrepreneurial track record;
higher annual turnover for all industry sectors, especially real estate and construction-related industries and
stricter laws for renewals for Singapore permanent residency requirements.
Rikvin recognizes that the higher bar that has been set is a good thing because it will attract only serious entrepreneurs and business owners who are committed to injecting requisite funding to local businesses. Furthermore, GIP candidates could stand to enjoy tax reliefs under the Angel Investor Tax Deduction (AITD) Scheme.
Most of all, this scheme will be beneficial to businesses as they will have access to the funds they need in the nascent stages of their growth as well as to get to the next level of growth they desire. Noting that the demand for the Singapore PR remains strong, businesses here are set to tap funds from foreign investors.
In sum, Rikvin is positive that the new GIP, though tougher, will serve to meet the needs of businesses that have opted for Singapore company setup.
To learn more about Singapore Permanent Residence and the GIP scheme, please visit our overview on Singapore Permanent Residency.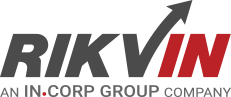 Rikvin's content team includes in-house and freelance writers across the globe who contribute informative and trending articles to guide aspiring entrepreneurs in taking their business to the next level in Asia.