Singapore, in recent years, has seen an increase in the number of foreign children who are either not vaccinated against diphtheria and measles, or whose vaccinated status cannot be sufficiently ascertained. To counter this, as well as ensure high vaccination coverage among all children in the country, the Singapore Government has mandated that with effect from February 1, 2019, all applications of long-term immigration pass for foreign-born children will require documentation of diphtheria and measles vaccination.
Detailing this, Singapore's Ministry of Health (MOH) noted that the new requirement will apply to all children aged 12 years and below, who are applying for – either Dependant's Pass (DP) or Long Term Visit Pass (LTVP) issued by the Ministry of Manpower (MOM), and Student's Pass (STP) issued by the Immigration and Checkpoints Authority (ICA).
Though it must be noted that foreign children born locally, to Singapore Citizen/Permanent Resident parents or foreigners, are not subject to the newly-introduced vaccination documentation requirements.
In all the above cases, the documented proof of vaccination or evidence of immunity is to be submitted to the Health Promotion Board (HPB) for verification through the Verification of Vaccination Requirements eService If the child is medically unfit for vaccination, a document stating that, which is certified by a doctor, must be submitted.
HPB will then verify the vaccination records in accordance with the National Childhood Immunisation Schedule in Singapore, and the applicant is notified of the outcome via email. Alternatively, the applicant can also login to HPB's website to view the application status. The processing time for new applicants is 10 working days, which extends by five more days in re-application cases. The application fee is S$35.
The validity period of the VR document differs according to the child's age:
| Child's Age |  Validity |
| --- | --- |
|  6 months old and below |  3 months |
| Above 6 months old to 18 months old |  6 months |
|  Above 18 months old to below 10 years old |  Valid for before child turns 10 years old |
|  10 years old and above |  valid for 24 months |
For applicants who meet the vaccination requirements, you will receive a link via email to download the "Verification of Vaccination Requirements (VR) (for entry to Singapore)" document from HPB. This must be then submitted, along with the child's travel document, to the relevant authorities for long-term immigration pass application.
While a Singapore company can apply for the VR document to HPB, on behalf of the expatriate employee, it is recommended that the employee does it himself or herself, as the email address registered during application may be used for future follow up of the child's immunisations.
Notably, existing pass holders will not be subject to the new requirements when renewing their pass or applying for a new pass. But if the child's DP has expired before February 1, 2019, the child's guardian will need to apply for the HPB's VR document. This also applies to holders of LTVP issued by MOM and STP issued by ICA.
Also, if the child's long-term immigration pass application was submitted before February 1, 2019, even if the appeal is pending, there is no requirement to submit the vaccination records.
It is important to note that some common reasons due to which HPB rejects an application include – vaccination given to a child does not fulfill the vaccination requirements of Singapore; documents submitted are incomplete/unclear, and failure to re-submit required documents within the given time frame.
Finally, the HPB has a detailed and exhaustive guide about the National Childhood Immunisation Schedule of Singapore. More information on Singapore Infectious Disease Act is also available at MoH  Infectious Disease Act
Expatriates and their Singapore companies can refer to the above two links to get a complete idea about the city-state's vaccination requirements and prepare the documentation accordingly.
Related link: New MOM Rules for Singapore Companies 2017 »
Need help with your Long term visit Pass application?
Rikvin, a Singapore Employment Licensed Agency, has immigration and work visa specialists who can help you! Call us at +65 6320 1888 or contact us now for a free consultation.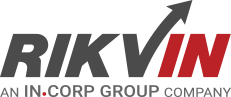 Rikvin's content team includes in-house and freelance writers across the globe who contribute informative and trending articles to guide aspiring entrepreneurs in taking their business to the next level in Asia.