According to online job portal jobsDB's National Day Survey, workers in Singapore want to be a part of culturally diverse teams, as well as have the opportunity to progress and earn higher incomes. The survey, which was conducted between 9 and 12 July 2013 collated responses from 2,000 respondents.
94% respondents believed that working with people of different cultures is important to securing a job in the city-state. As many as 67% found culturally-diverse teams an important quality of a company. The ability to work in stressful situations was also ranked highly, by as many as 95% respondents, when it comes to securing a job in Singapore.
On the matter of moving jobs, as many as 77% of respondents would look for positions that pay a better salary. Work life balance was also important, as rated by 88% of the respondents. However, 67% admitted that the willingness to accept a lower salary will help in securing a job in Singapore.
"94% respondents believed that working with people of different cultures is important to securing a job in the citystate"
Analysis by Singapore company registration specialist Rikvin shows that Singaporean and Singapore PR workers are more expensive than their foreign counterparts to companies due to the mandatory pension payments or CPF contributions. Enterprises that have opted for Singapore company incorporation must make additional CPF contributions for every citizen and PR employee earning more than S$50 per month.
For workers up to the age of 50 and earning at least S$1,500 per month, employers must contribute 16% of the employee's wage while employees contribute 20% of their wage to their own CPF fund. The contributions decrease for both parties as workers age. In any case, for two candidates who command the same salary but come from different countries, the Singapore candidate would be pricier.
Early this year, Acting Manpower Minister Tan Chuan-Jin, said that the Singapore Employment Pass framework will be finetuned again to ensure that Singaporean professionals will not face unfair price competition vis-a-vis foreign candidates. Nonetheless exact details have not been announced as yet.
Further analysis by Rikvin shows that leveling the playing field would benefit Singapore professionals. As Minister Tan and NTUC Chief Lim Swee Say mentioned recently, structural unemployment is a real threat and it is more vital than ever to support older PMEs get back to work and young PMEs enjoy better starting salaries.
Since 2012's manpower calibration efforts, Singapore's professional foreign workforce face higher qualifying educational and salary criteria. However, as the survey suggests, Singapore jobseekers are not necessarily as anti-foreigner as perceived. Instead, a high percentage value culturally diverse workplaces and working with people from various backgrounds. They just don't want to be edged out due to unfair price competition.
Related Article: Singapore future job trends
---
Are you looking for jobs in Singapore?
Complete a simple form and our recruitment consultant will contact you as soon as possible to confirm your requirements and start the recruitment process!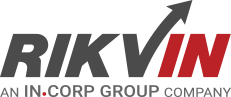 Rikvin's content team includes in-house and freelance writers across the globe who contribute informative and trending articles to guide aspiring entrepreneurs in taking their business to the next level in Asia.