According to a recent Business Times report titled "Several foreign firms prepare to leave S'pore," some international firms that have opted for Singapore company incorporation have begun to feel the weight of the labour measures effected last year and are shipping out.
Singapore's American Chamber of Commerce (AmCham), for example, supplied a manpower survey, which revealed that some 5% of its respondents have moved their operations overseas and 15% more are bracing to do so.
In addition, the Australian Chamber of Commerce in Singapore (AustCham), has written a letter to Singapore's Acting Minister for Manpower Tan Chuan-Jin early this week. This letter was written on behalf of eight other national chambers of commerce i.e AmCham, the British Chamber of Commerce, Canadian Chamber of Commerce, EuroCham, French Chamber of Commerce, Japanese Chamber of Commerce & Industry, New Zealand Chamber of Commerce and the Singapore-German Chamber of Industry & Commerce.
In the letter, the chambers referred to the Population White Paper that is still being debated in parliament this week, and raised concerns about Singapore's manpower calibration plans. The chambers also requested for some certainty about the ability to hire people with the necessary skills, knowledge and experience from outside of Singapore.
The demands of these national chambers may not dovetail with the Singapore government's current challenge of regaining the trust of its citizens, many of whom are critical about the feasibility, pace and sustainability of implementing the White Paper's plans.
During 2011's watershed elections, many Singapore citizens have taken their unhappiness to the polling booth and have been more vocal about airing their criticisms about policies that have affected their quality of life in the country. Keen to win back the trust of its voting base, and aware that it is facing a divided country, the Singapore government has sought to address and remedy pain points raised by Singaporeans before the 2016 elections.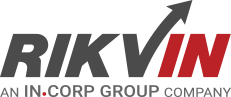 Rikvin's content team includes in-house and freelance writers across the globe who contribute informative and trending articles to guide aspiring entrepreneurs in taking their business to the next level in Asia.