According to Statista, there were 236,000 registered charities in Singapore in 2021, a number that has been rising steadily over the years.
Most charities and non-profit organisations are typically set up in Singapore under the public company limited by guarantee option.
A Singapore public company limited by guarantee is one which carries out non-profit making activities that have some basis of national or public interest, e.g. promoting art or charity, assisting in social welfare, promoting education, or contributing to community development.
The advantages of a public company limited by guarantee include a separate legal status and limited liability for its members. Also, there is no share capital. When the company is wound up, each member is only liable to pay the amount guaranteed by him per the memorandum of association of the company. This amount could be as little as S$1.
A charity setting up under the company limited by guarantee option must lodge a Memorandum and Articles of Association (M&A) in order to register the company.
It must include the name of the company and the amount of money each member has undertaken to contribute to the company's assets in case the company is to be wound up.
The objectives of the company must also be clearly stated as it must be exclusively charitable or be of benefit to the community in order to be registered as a charity.
The M&A must also state whether the legal responsibility of the members of the community is limited or unlimited.
The company management must include a minimum of three persons to act as trustees. Two of them must be Singapore citizens or permanent residents. Their duties and terms of office must also be clearly defined.
Companies that register under this option must ensure that amendments to the M&A are approved by the Commissioner of Charities or the respective Sector Administrator.
They must also clearly set out the circumstances under which the company can be dissolved and any remaining funds and assets (after settling debts and legal responsibilities) which should be given to other charitable groups or charities with similar objectives.
The company may then apply to be given a status as a charity three months after incorporation.
---
Form a NPO or VWO in Singapore with speed, ease and value
An hour is all we need. Coupled with transparent, highly-competitive pricing and timely, committed support, your NPO or VWO registration is made easy.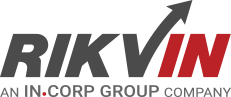 Rikvin's content team includes in-house and freelance writers across the globe who contribute informative and trending articles to guide aspiring entrepreneurs in taking their business to the next level in Asia.