As you set out to become your own boss, you are confronted with the decision of setting up a sole proprietorship or a private limited company. In the first installment of a 3-part blog, we will share with you the advantages as well as downsides to these Singapore company registration options and their repercussions on your scalability and liability.
A sole proprietorship is a business vehicle that is owned by one person or company. The business structure is easy to set up and is suitable for low-risk service providers such as copywriters, designers and small retailers. Sole proprietorships need not audit their accounts or file annual returns with ACRA. Instead, profits are taxed at personal income tax rates as the sole proprietorship is not considered a legal entity, thus giving the business owner exclusive use of his business profits. This business type is also ease to close.
The business structure is easy to set up and is suitable for low-risk service providers such as copywriters, designers and small retailers.
Singapore citizens or permanent residents may register. Foreign individuals and companies must appoint a Singapore resident manager in order to register this type of business structure.
In the initial stages of starting up, this vehicle may prove fuss-free and suitable. However, there are disadvantages to setting up a sole proprietorship. For one, the owner is fully liable for his business activities and bears all risks, debts and losses. In the case of a loss or debt, the owner may be required by law to sell off personal assets.
In addition, as the business scales up, two major issues arise. Sole proprietorships face limited choices to secure funding from banks and must be prepare to put up personal assets as collateral. In addition, a sole proprietorship owner cannot sell a stake of the business to investors in order to raise funds, precisely because it can only be owned by one person or company.
Other disadvantages of registering a sole proprietorship are outlined in our Singapore Sole Proprietorship page.
Stay tuned! In the coming week, we will discuss the pros and cons of registering a Singapore private limited company.
---
Ready to incorporate a Singapore Sole Proprietorship?
Rikvin's expertise is unrivaled in Singapore. With 20 years of know-how in company incorporation, accounting, tax, payroll and immigration services, you can count on us to be your dedicated one-stop business solution.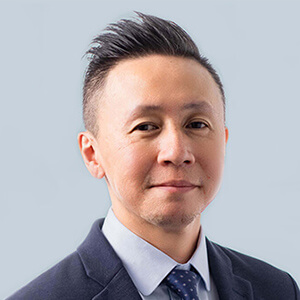 Eric comes from banking background. He provides consultancy to local and foreign entities on the ideal market-entry strategies for setting up or expanding operations in Southeast Asia.
Eric also provides advisory to fund managers and family offices on structuring as well as applicable tax incentives. He has also set up many VCC structures for licensed fund managers.