Hong Kong loses title of 'World's Freest Economy'
There is unfortunately, little point in further discussing Hong Kong's current woes — politics aside, the facts are obvious for the world to see. Hong Kong has already lost its long-held moniker as the world's freest economy, and billions in assets have already been shifted to the safe harbour of Singapore.
With Mainland China having little relative concern for Hong Kong's economy in comparison to their broader goals, investors and businesses should certainly be at least looking at the option to safeguard their assets by moving away from the volatility of Hong Kong.
Why should Hong Kong businesses relocate to Singapore?
The obvious choice for an alternative Asian hub, is of course Singapore, who has just overtaken Hong Kong to be the world's freest economy. Both Singapore and Hong Kong have shared several inherent benefits as investment hubs — minimal red tape, low regulation, and simple tax systems to name a few.
That relative equality is now of course shifting with the erosion of Hong Kong's viability as a secure hub for international investment, making Singapore the safer option.
A shift of assets and investments from Hong Kong to Singapore may seem daunting, but the process is actually rather straightforward, albeit increasingly urgent in its necessity. Let's take a look at your options for moving your company from Hong Kong to Singapore.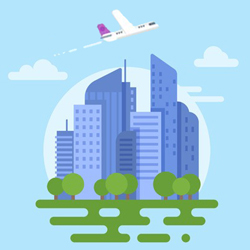 Please keep in mind that you will need to partner with a reputable Singapore Company Incorporation service provider in order to comply with the Singapore Accounting and Corporate Regulatory Authority (ACRA). This is a good thing of course, as they will help make the process as quick and easy as possible, while advocating for you during the process.
First things first, and that is reviewing your options in order to choose the optimal business structure for relocating your Hong Kong business to incorporate in Singapore. While Singapore makes it relevantly easy to incorporate into the best possible structure, there are of course positives and negatives for each.
Related Read: Why foreign companies are choosing Singapore as their preferred country for business
There are three main options to choose from when choosing a business structure in Singapore.
Create a Singapore Parent Company for your Hong Kong Company
This option allows you to set up a company in Singapore that acts as the parent company for your Hong Kong operation. In time, once the transfer is complete, you will set up a second, separate Singapore company that will act as the ultimate, long-term operating company for your business.
To begin with, your second, long-term Singapore company will be wholly owned by your initial Singapore parent company, but in time you can shift the shareholding to be equal to your Hong Kong Company. You can then, in your own time, facilitate a shift of business activity from your Hong Kong Company to your long-term Singapore Company.
The benefit with this option is that you can keep your Hong Kong company operating alongside your Singapore operation. If however there are calamitous developments for your Hong Kong Company, your Singapore companies can take the operational reins, all while providing sturdy legal protection during any transition.
Once all operations have transferred from your Hong Kong company to your Singapore company, the Hong Kong company can be closed and deregistered. You can then continue to operate your Singapore company under your original Singapore parent company, or close the parent company to have a standalone company.
Rikvin can help you with your company formation in Singapore.
Create a Hong Kong Parent Company (Subsidiary Company in Singapore)
This option is almost the reverse of the previous option, in that the parent company is created in Hong Kong and not Singapore. You still however can create the operating company in Singapore, and gradually shift business from your original Hong Kong company to the new Singapore company.
Once the transfer is complete, you can shut down both the original Hong Kong company and the Hong Kong parent company.
The major benefit of this option is that it is often easier to obtain Singapore working permits and visas when the new Singapore company is a subsidiary of a foreign parent company.
Turn your Hong Kong Company into a Parent Company
This option allows your current Hong Kong company to be the parent company of your new Singapore company. Otherwise, the process is similar to option one. Your new Singapore company will be structured to mirror your original Hong Kong company for the transfer of business.
This option is preferable in that it is much simpler, however you don't have as much legal protection if things get precarious with your Hong Kong operation.
Related Read: What are the incorporation options for foreign companies?
Where to Next for Moving Your Company From Hong Kong to Singapore
You will be the best judge of what urgency is required in your shift from Hong Kong to Singapore, and it's our job to advocate for your needs and guide you through what is undoubtedly a fundamental shift for your operation.
Even if you do not have any firm plans to mitigate the current operational risks of Hong Kong, we welcome you to talk to us about your options when it comes to shifting to the safety and prosperity of Singapore.
We've made an effort in this article to give you as much free information as possible while remaining concise, but if you have any questions about the details of moving your company from Hong Kong to Singapore, please do reach out.
We've been doing this for a long time with our own large team of lawyers, bankers, and HR specialists, so we're sure to be able to save you time, money, and the hassle.
If you'd like a personal consultation, please do contact us, it's both our job and pleasure to help.
Many Hong Kong businesses have turned to Singapore as a safe harbour
Our dedicated team ensures your business relocates smoothly and safely to Singapore.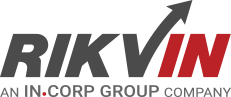 Rikvin's content team includes in-house and freelance writers across the globe who contribute informative and trending articles to guide aspiring entrepreneurs in taking their business to the next level in Asia.