Due to social distancing measures and government restrictions, organizations and businesses have had to adapt their workforce to suit safety requirements. As Singapore plans for life post-pandemic, companies see the hybrid workforce model as the next step.
But how do you build a hybrid workforce in Singapore and is this change in infrastructure a wise move? Read on for more information.
Way of the Hybrid Work Model
A hybrid work model allows employees to work from home and the office. While the specific arrangements of these hybrid models vary from businesses, the general concept of companies that have implemented work-from-home policies circles around letting employees work from home for a designated number of days per week. 
Some even allow employees to work wherever they deem to be more effective. Other companies, like HSBC, offer numerous work arrangements depending on job roles: officer work, flexible office work, and flexible home work. Even tech leaders like Google have announced flexible workforce pilots, seeing employees spend three days at the office and the rest at home. 
Building the Singapore Hybrid Workforce: 
Prioritize Flexibility
A Singapore hybrid workforce requires clarity and planning to determine which jobs can be done in the office or at home. Organizations have to consider:
When will employees be required to check in to the office?
Can work processes be redesigned to suit hybrid and remote teams?
Does the company have the correct infrastructure to support a hybrid workforce?
With flexibility in mind, businesses have to rethink processes to adapt to the new model of remote working. This could come in the form of cloud storage and collaboration software which allow employees to access work resources remotely and enable efficiency despite the workforce being divided. 
Naturally, organizations need to ensure employees are reskilled and understand the new technology that enables a hybrid workforce model. Companies also need to ensure employees are aware of data security when working remotely. As such, new technology and employee upskilling are just as important as each other.
Organizations may also need to change the layout of their office to accommodate virtual and physical meetings. This could mean setting up transparent panels between booths or partitioning rooms to adhere to the functional group regulations. 
Communicate and Connect
Singapore organizations need to encourage a philosophy and ethos based on trust to ensure the hybrid workforce model works correctly. Companies should ask themselves:
What are the organization expectations regarding work?
Are work goals or hours clocked more vital to the company?
The working culture should combine trust in the workforce and the right results for the organization. Managers should empower workers and set expectations, while providing support to meet work goals. According to an article by the Harvard Business Review, the majority of employees value autonomy of their work. Being able to clearly communicate to their teammates and managers on the progress of work brings about a sense of trust.  
Subsequently, employees and managers should understand telecommuting policies surrounding working hours, as well as behavioral conduct expectations in the office and at home.
In addition, managers should resist micro-management techniques wherever possible and trust the employees to give their best even when working remotely. This can be done via regular check-ins (one-to-one or group meetings). 
Organizations should also include a two-way communication policy so employees can contribute views and raise issues when necessary, through face-to-face meetings, email, or teleconferencing.
Understand Accountability
To prevent any assumptions that working from home may cause productivity to drop, companies can create a shared monitoring system to improve accountability. Team managers can state their expectations clearly and employees can work to meet those performance targets. 
Keeping track of who is doing what when gives clarity and avoids misunderstandings that may spring up due to the new hybrid arrangements. The key roles and responsibilities your company can adopt are summarized below: 
Position
Roles and Responsibilities 
Managers/Superiors

State expectations and key performance indicators for those working from home and in the office 
Assign projects and record their acknowledgement 
Have regular virtual check-ins with the teams

Employees/Subordinates 

Understand the differences in expectations 
Update promptly on progress 
Avoid abusing the hybrid model to shun responsibility 
We understand Your needs 
Every company will have its own hybrid work model. If you are looking to implement a hybrid workforce that keeps your employees happy and keeps your organization on track, speak to Rikvin. We'll use our business advisory expertise to help you establish a working model that is right for your company.
FAQs on How to Build a Hybrid Workforce in Singapore
Around 72% of Singapore businesses intend to keep a hybrid workforce post-pandemic.
Some of the benefits of a hybrid workforce model include:

Increased flexibility
Employee satisfaction
Lower costs
Lower carbon footprint

8 out of 10 Singapore workers prefer flexible arrangements, while only 1 in 10 prefer working in the office full-time.
Build A Hybrid Workforce In Singapore Today
Take the first step toward building a hybrid workforce in Singapore with our HR Experts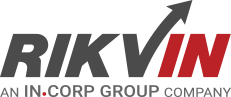 Rikvin's content team includes in-house and freelance writers across the globe who contribute informative and trending articles to guide aspiring entrepreneurs in taking their business to the next level in Asia.