In yet another testimony to Singapore's growing prominence as a powerhouse of petrochemical and chemical production in Asia, the country's Prime Minister Lee Hsien Loong on September 2 officially inaugurated South-east Asia's first commercial underground liquid hydrocarbon storage facility, the Jurong Rock Caverns (JRC). Located 150m beneath the Jurong Island, the new facility developed by JTC Corporation at the cost of S$950 million saves over 60 hectares of land that can be used for setting up more manufacturing units on the Island.
The idea came about when faced with a growing demand for oil storage and scarcity of industrial land, JTC ventured underground in the subterranean depths beneath the sea to fulfil the storage needs for liquid hydrocarbons such as crude oil, condensate, naphtha and gas oil.
JRC, while providing strategic storage for better fuel security, gives a competitive advantage to foreign investors looking to incorporate a chemical company in Singapore.
Why Choose Singapore as Your Asian Chemical Hub
Today, Jurong Island is an amalgamation of seven small islands, which after reclamation gives it a total land area of approximately 3,000 hectares.
With improvement in chemical manufacturing processes over the years, the industry has moved towards having integrated manufacturing in a cluster, which has everything within itself. Refineries provide the primary feedstock for conversion to petrochemicals, which in turn, undergoes downstream processes using the latest infrastructure, utilities and energy provisions, available inside the cluster. As common facilities and services such as utilities, energy, and transport are shared, less land is required for manufacturing, leading to substantial cost-savings.


This dedicated plug-and-play infrastructure has made the Jurong Island one of the world's top 10 petrochemical hubs, with a total investment by more than 100 companies exceeding S$42 billion.
Upstream companies including Shell, ExxonMobil and Petrochemical Corporation of Singapore (PCS) have built world scale integrated cracker complexes providing a wide range of feedstocks. This feedstock is then channeled to various downstream companies such as Sumitomo Chemicals, Lanxess, and Asahi Kasei. The island also has more than 10 projects that are currently under development, with almost 60 percent of the island's land area been allocated to various companies.
History: The idea of Jurong Island was mooted in the 1980s. In 1984, Singapore's first cracker by Petrochemical Corporation of Singapore (PCS) was set up. The ambitious land reclamation project to merge seven small islands to form Jurong Island started in 1995 and was undertaken by JTC Corporation, the island's developer, and industrial landlord. The reclamation was officially completed in 2009, finishing some 20 years ahead of schedule.
So, in a nutshell, the benefits of incorporating a chemical company in Singapore include:
Plug and play infrastructure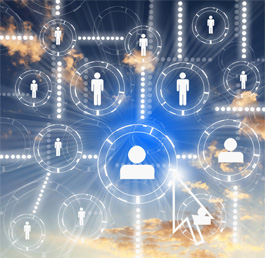 Seamless integration via a network of pipelines makes it possible for companies to buy and sell feedstocks and products literally over the fence, as the output of one plant is the input for other neighboring plants. This saves time and transportation costs as well as reduces the risk of spillage and contamination.
A comprehensive host of third-party providers is also at hand for outsourcing functions such as waste water treatment, utilities, and storage requirements. For instance, Hitachi Engineering provides EPC (Engineering, Procurement, and Construction) services; Sembcorp, Tuas Power Utilities provide effluent treatment services; and Pipenet, Keppel Merlimau Cogen provide utility services.
This results in in savings of up to 25-30 percent in capital outlay and 10-15 percent in logistics costs while allowing the companies to focus on their core business activities.
Safety and Security
The entire Jurong Island was gazetted as a protected area in 2001, and a security framework was put in place to protect investors' assets. There is round-the-clock air, sea and land surveillance, as well as security checks of all vehicles and personnel entering the island. Singapore Civil Defence Force also operates two fire stations at the island.
R&D
Situated on the Island is the Institute of Chemical and Engineering Sciences (ICES), an autonomous national research institute under A*STAR (Agency for Science, Technology and Research), which undertakes research programmes in developing new processes and applications for the chemical industry.
Training
Furthermore, the Singapore Economic Development Board (EDB) had set up a Chemical Process Technology Centre (CPTC) on the island to support the training of new entrants to the chemical industry and to enhance the capabilities of existing professionals. This is critical because proprietary manufacturing processes are key to the competitiveness of petrochemicals companies, while product differentiation is critical to the growth of speciality chemicals.
Floating structures
In addition to the just opened JRC, JTC is studying the feasibility of floating structures for oil products and petrochemicals storage to be known as the Very Large Floating Structure (VLFS).
VLFS will be designed to be either moored to land or function as stand-alone units. It will take up only 5 hectares of foreshore space as compared to 20 hectares of land space for the same storage capacity of 3,00,000 cubic metres.
Future plans – Jlv2.0
In a bid to enhance its competitiveness and drive the next phase of growth for the chemical industry in Singapore, the government has unveiled a Jurong Island version 2.0 (Jlv2.0) initiative, a 10 year master-plan.
It is aimed at new infrastructure developments; system-level optimization of valuable resources like energy, carbon, water and land; and turning the island into a "living lab" for companies to develop integrated innovative solutions.
Moreover, Jlv2.0 will focus on better integration of refinery and petrochemical facilities, introduction of new feedstocks such as LPG, and exploring bio-feedstocks. Another focus will be on generating a critical mass of olefin capacity. This will help foreign investors in setting up new manufacturing activities in higher value chemical chains such as C4s and C5s.

Conclusion
The benefits of such special focus on chemical industry cluster management are immense for industry players all over the world looking to enter the world's largest emerging markets. Global chemical firms are increasingly looking to establish key production sites not only close to feedstock sources, but also at locations which provide good access and connectivity to raw materials and destination markets.
---
Ready to start a chemical company in Singapore?
Rikvin's expertise is unrivaled in Singapore. With 20 years of know-how in company incorporation, accounting, tax, payroll and immigration services, you can count on us to be your dedicated one-stop business solution.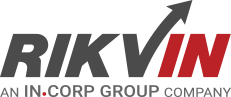 Rikvin's content team includes in-house and freelance writers across the globe who contribute informative and trending articles to guide aspiring entrepreneurs in taking their business to the next level in Asia.