A new zone for small and medium-sized enterprises (SME) to be set up in the north of Singapore is projected to help local businesses save costs.
Its geographical proximity to Johor will let SMEs save costs, said the Association of Small and Medium Enterprises.
The zone will be part of the Woodlands North Coast District, with 14 hectares between Woodlands Avenue 9 and Avenue 4 to be zoned as the Business 1 White Cluster. It is part of the URA Masterplan 2015, which was recently announced in late November.
While regulations stipulate that 60% of the district be used for industrial purposes and 40% for ancillary uses, ASME is hoping that the ratio can be tweaked in SMEs' favour.
URA officials said how much land is allocated for SMEs will depend on market conditions and demand.
Analysts told Channel News Asia in the report "Allocated space for SMEs in north will save them transport costs: ASME", that the new industrial cluster will also prevent traffic and human congestion in one area by diversifying the crowd.
Rikvin acknowledges that the SME zone will increase the number of business connections between Singapore and Johor businesses, hence facilitating transnational trade between the 2 countries and bringing benefits of trade to all.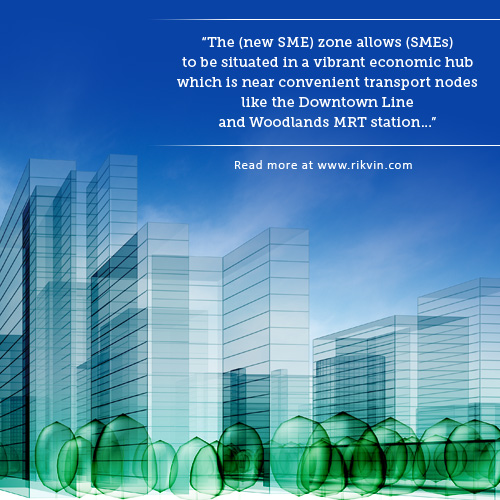 Mr Satish Bakhda, Chief Operating Officer, Rikvin, said the new business cluster has potential to service the specialised needs of SMEs.
"Not all SMEs are keen on prime office space in the city due to the high rental cost and geographical disconnects from their production spaces. This zone allows them to be situated in a vibrant economic hub which is near convenient transport nodes like the Downtown Line and Woodlands MRT station," he said.
The business district shows how the Singapore government is supporting SMEs' expansion and defraying their operating costs in face of changing economic conditions, while at the same time riding on the upcoming developments in neighbouring Johor.
"While there was previously overemphasis on multi-national companies, it is clear that the Singapore government is now taking the domestic SME sector into account and helping them tide through the current restructuring period. This is done concurrently with benefiting from synergies with the upcoming Singapore-Johor cross-border rail link and the Iskandar Malaysia development," he said.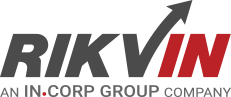 Rikvin's content team includes in-house and freelance writers across the globe who contribute informative and trending articles to guide aspiring entrepreneurs in taking their business to the next level in Asia.