Offshore is a dirty word in Russian President Vladimir Putin's book, especially when his country is to fund a number of development programs and play host to the 2014 Sochi Olympics, 2018 FIFA World Cup and Winter Universiade in Krasnoyarsk.
Just around this time last year, and shortly before he welcomed French tax exile Gerard Depardieu as citizen of Russia, he told his Federal Assembly that a high degree of Russian companies, including those benefitting from state participation, are "fleeing from jurisdiction." He stressed on the need for offshore transparency and making improvements at home as a way of making businesses patriotic.
However, "making businesses patriotic" and keeping the money at home hasn't been easy, or fruitful.
In March, Moody's Investors Services revealed that approximately US$31bn has been stashed in Cypriot banks by Russian companies and individuals. During the same month, Rosneft, one of Russia's largest companies acquired TNK-BP for US$55bn – and the state didn't so much as get a whiff of that sale.
So by May, Putin made it illegal for his top officials (as well as their children and spouses) to squirrel away any financial assets abroad. By July, they were to declare and drop any offshore bank accounts, stocks, bonds and real estate. Proceeds were to be funnelled back home.
In November, he noticed that only a fraction of lost tax payments ($121,556 out of $31 million) have been recouped. Along with that, tax inquiries have dwindled – resulting in only 2,000 investigations in 2012, down from 12,000 – 13,000 in 2009 and 2010.
Rendering the state criminal law ineffective, and in spite of strong objections by Russia's business community, Putin wants to personally determine which case gets pursued by the Investigations Committee. He also wants state companies to pay approximately 35% mandatory dividends that will go directly into the state's pockets.
In a separate move, the Russian central bank has revoked the licenses of OAO Master-Bank, Smolensky Bank, Investbank and Project Financing Bank within the last few weeks. Said banks have been found to play a role in bleeding capital out of the country.
Tired of low ROI, and keen to put a stop to free riders, Putin's latest proposal is simply to cut them loose. His ultimatum is clear – companies must pay taxes at home or lose access to the perks.
Still, these measures are a year too late. Approximately $111bn worth (or 20%) of Russian exports have been "lost" offshore last year, causing a dent in the federal budget, Putin told his Federal Assembly last week. This year, Russia will not see another $55bn in its coffers.
Tired of low ROI, and keen to put a stop to free riders, Putin's latest proposal is simply to cut them loose. His ultimatum is clear – companies must pay taxes at home or lose access to the perks such as guarantees, loans from state development lender Vnesheconombank, and contracts from the state or state-run entities.
While some of these measures are targeted at the bad apples, they spoil the barrel and are unlikely to open up Russia's business sector. According to Reuters blog "Russia: Where has all the money gone?", higher taxes and excessive bureaucratic interference have resulted in 500,000 deregistered small businesses over the past year.
In addition, the number of people who have emigrated from the Russian Federation has increased more than 3-fold from 36,478 in 2011 to 122,751 in 2012. This is according to data from the Federal State Statistics Service (ROSSTAT)'s Russia 2013 Statistical Pocketbook.
There are currently over 330 Russian companies that have a presence in Singapore, according to data from the Accounting and Corporate Regulatory Authority (ACRA).
In the meantime, the World Bank has cut Russia's growth forecast again, estimating it will grow 1.3% this year and 2.2% in 2014.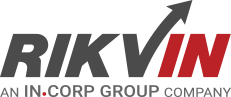 Rikvin's content team includes in-house and freelance writers across the globe who contribute informative and trending articles to guide aspiring entrepreneurs in taking their business to the next level in Asia.