DBS has launched a new online corporate bank account opening service this month.
The service, which does away with unnecessary paperwork, speeds up the process from 1 – 2 hours to just 15 mins. This is because the bank has immediate access to information from ACRA's database and can fill the account opening forms on the client's behalf very quickly.
After the online process is done, applicants are required to verify the account opening at a branch of their choice. This is in accordance with MAS requirements. To do so, they may make an eAppointment at a preferred time, thereby cutting the waiting time at the bank.
This service is available only to sole proprietorships, partnerships, LLPs and private/limited companies registered in Singapore. Applicants enjoy a waiver of initial deposit, says DBS. Foreign incorporated entities, clubs, associations and societies are required to make an appointment at a DBS branch.
Commenting on the service, Rikvin's COO Mr. Satish Bakhda said, "The service is an icing on the cake for a country that is already the easiest place in the world to set up a business. Eligible businesses, especially SMEs, will benefit from this service; it makes life easier for them."
Related link: Opening a Corporate Bank Account in Singapore »
---
Interested in opening a corporate bank account in Singapore?
We can certainly help you. Our team can help facilitate the opening of a corporate bank account for your Singapore and/or offshore registered entity. Call us at +65 6320 1888 or email us at info@rikvin.com for a free consultation.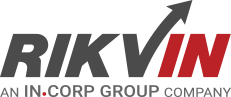 Rikvin's content team includes in-house and freelance writers across the globe who contribute informative and trending articles to guide aspiring entrepreneurs in taking their business to the next level in Asia.